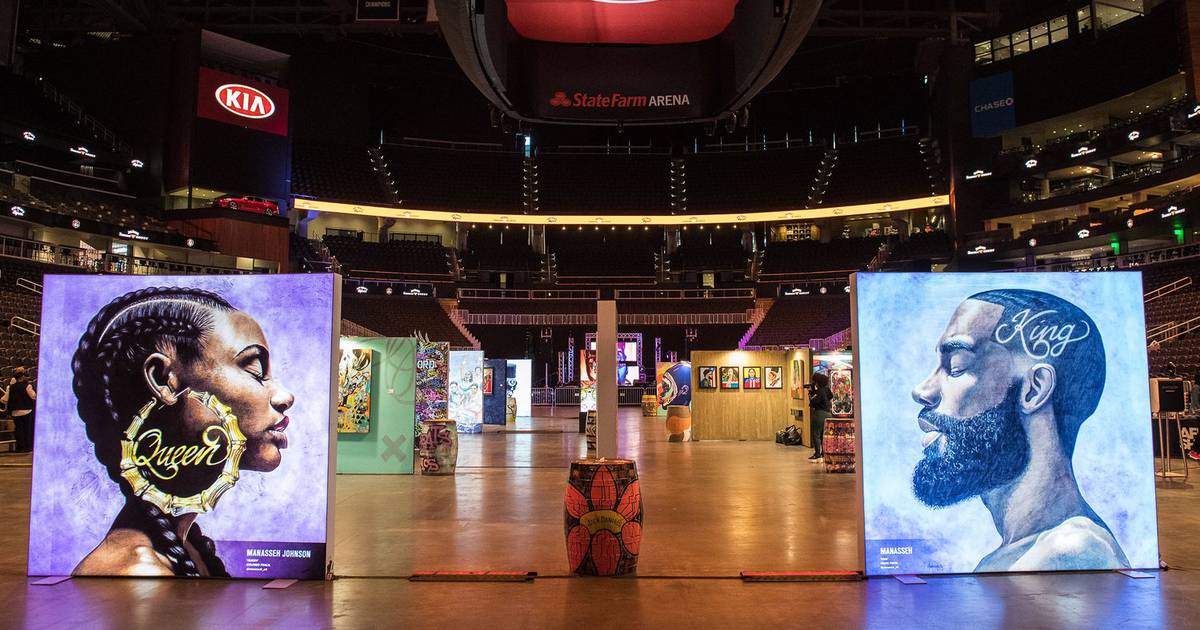 Urban art showcase Art, Beats + Lyrics stops in New Orleans for the first time in six years – NOLA Weekend
NEW ORLEANS (NOLA WEEKEND) – Art, Beats + Lyrics, a nationally acclaimed traveling urban art experience, is stopping in New Orleans for the first time since 2016 for its 17th annual showcase. The immersive exhibition will be visible from 7 p.m. to midnight on Friday, May 20 at the Center d'art contemporain.
The immersive traveling exhibit is known to attract art and culture lovers to major cities across the United States, such as Atlanta, Chicago, Dallas, and Brooklyn. Presented in collaboration with Jack Daniel's Tennessee Honey and event founders Cult Creative, this year marks the event's third show in New Orleans.
The exhibition includes a selection of visual artists whose works are displayed in a non-traditional gallery setting, with musical acts throughout the night.
The New Orleans stop will showcase more than 80 visual art installations, including works by three local artists – multidisciplinary artist Courtney "Ceaux" Buckley, photographer Sthaddeus "Polo Silk" Terrell and multidisciplinary artist Jarrad "Art by Jay" McKay.
Rapper Bun B will also headline a musical performance at the event, along with music from DJs Raj Smoove, Wally Sparks, RQ Away and Lil Jodeci.
With a focus on improving access to art for minority communities, Art organizers Beats + Lyrics say they want to "create the next generation of creators and enthusiasts of art and culture" .
In previous years, the famous art exhibit has featured musical artists such as Kendrick Lamar, Rapsody, Mannie Fresh and Scarface.
Launched by Cult Creative in 2004 as a local art exhibit in Atlanta, Art, Beats + Lyrics provides a platform to celebrate hip-hop art and culture.
The event is free and open to the public, but all guests must RSVP via the event website and be over 21 to attend.
The Center for Contemporary Art is located at 900 Camp Street in New Orleans.
For more information, visit the website, www.artbeatsandlyrics.com.
Copyright 2022 WVUE. All rights reserved.