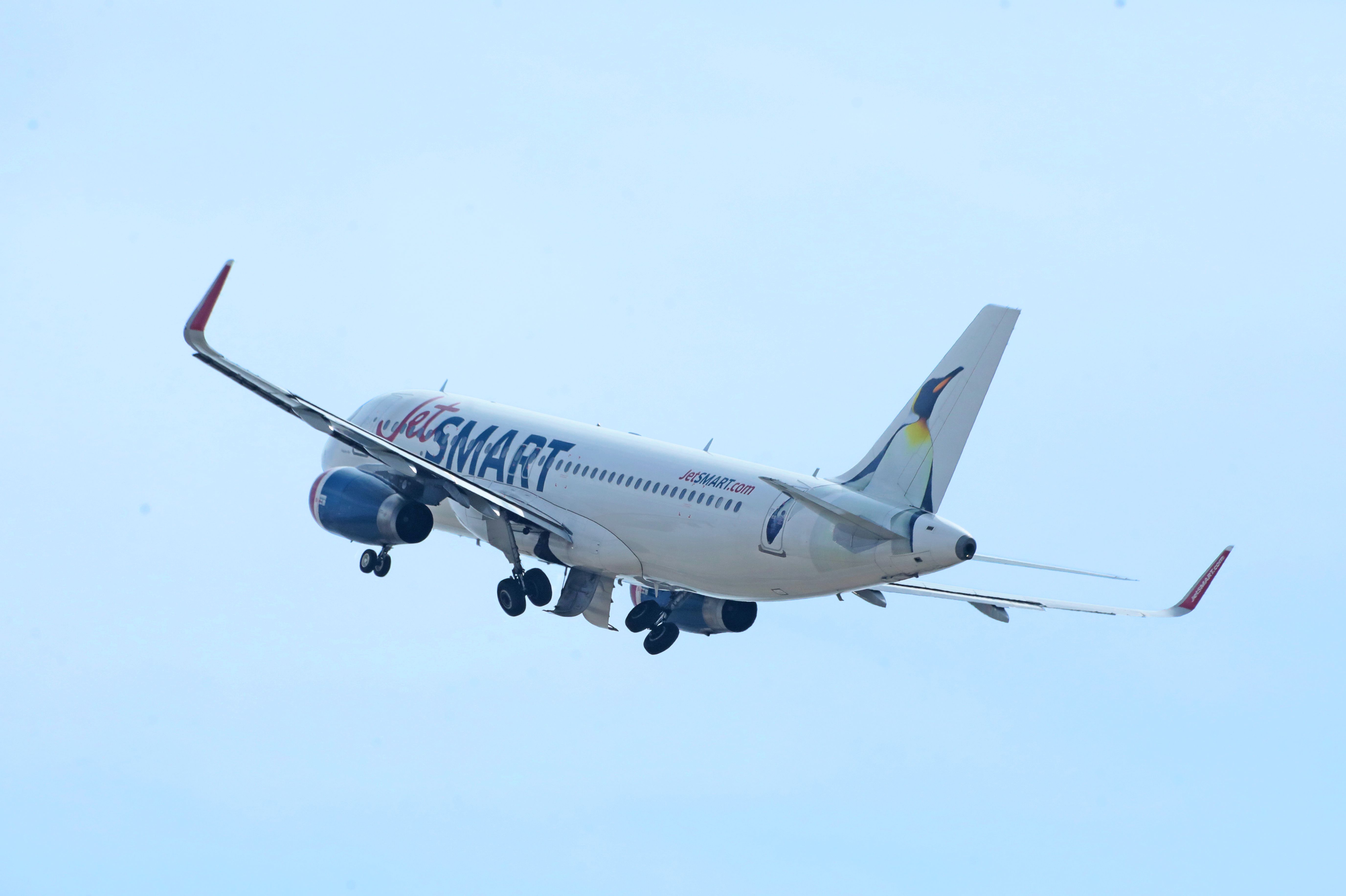 JetSMART on track to receive South America's densest narrowbody
JetSMART's first Airbus A321neo has been spotted at the Airbus manufacturing plant in Hamburg, Germany. Once the Chilean ultra-low-cost carrier receives this plane, it will become the narrow-body with the most seats in the Americas. Let's investigate further.
JetSMART's new aircraft
The Chilean carrier currently has a fleet of 12 aircraft based in Chile and five in Argentina. Once it opens its new base in Peru, it will soon have a few Airbus A320neos there. JetSMART is an exclusive Airbus customer and operates only Airbus A320 family aircraft.
JetSMART has one of Airbus' largest unfilled narrowbody orders in Latin America, second only to Volaris. Both low-cost carriers are part of Indigo Partner's portfolio and signed new orders with Airbus at the Dubai Airshow last year.
The order includes 37 A320neo, 47 A321neo and 14 A321XLR units, for a total of 98 units to be received in the coming years.
On Monday, a photograph taken by Tobias Gudat was posted on Twitter. It showed JetSMART's first Airbus A321neo leaving the Airbus manufacturing plant in Hamburg. It hasn't been painted yet (not even the tail of the plane).
JetSMART should receive this plane around July, according to Estuardo Ortiz, CEO of the airline.
Airplane densification
JetSMART is an ultra-low cost carrier, which means it seeks to carry as many travelers as possible on each flight. The Airbus A320 Family has enabled JetSMART to do just that. According to data provided by Cirium, JetSMART offers 66,216 seats in May 2022, or 17.1% more seats compared to May 2019, before the COVID-19 pandemic.
The airline will greatly increase its capacity once JetSMART receives the new Airbus A321neo. According to local media, JetSMART's A321neos will have a capacity of 244 passengers. These would be the highest capacity narrow-body airliners in the Americas.
According to ch-aviation, Viva Aerobus currently has the most densely packed narrow-body airliners in the region, with 240 seats on board its Airbus A321neo fleet. Volaris A321neos have 230 seats and LATAM A321s have 220 seats.
In addition, the A321neo will offer a 25% reduction in fuel consumption and 50% less noise.
"Introducing the A321neo to JetSMART's fleet will enable the airline to offer lower costs and fares and be the most environmentally friendly carrier." Ortiz said.
In total, JetSMART plans to have a fleet of 100 aircraft by 2027. The 14 A321XLR airliners will allow JetSMART to offer long-haul routes from Santiago de Chile, for example non-stop flights to Miami.
Currently, JetSMART does not have Airbus A321neo aircraft. Photo: JetSmart.
New routes
JetSMART is launching several new routes in the coming months. The Peruvian expansion is the most important. The airline will begin operating domestic services in Peru in the second half of 2022 and has already chosen 13 routes, including several that will bypass Lima International Airport, improving point-to-point connectivity.
Discover more aviation news here.
JetSMART is also looking to increase its international connectivity from Argentina. The airline recently announced that it would launch a direct flight between Buenos Aires and Lima. It will fly four times a week, starting September 21.
In the coming weeks, JetSMART will add a sixth aircraft in Argentina.
Have you traveled with JetSMART? How was your experience? Do you think 244 passengers on board a narrow-body aircraft is too much? Let us know in the comments below.
Source: ch-aviation, Tobias GoudatAviacionline, El Economista.
How the Mexican government is encouraging use of the New Mexico airport
Read more
About the Author