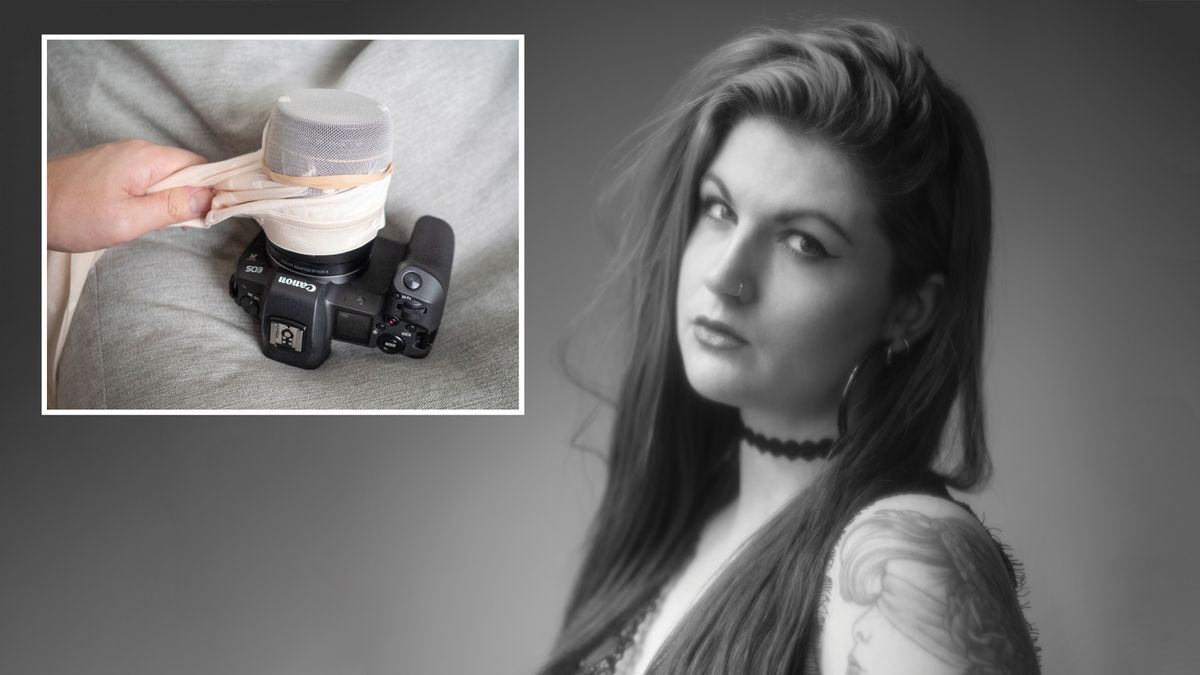 Home Photography Ideas: Take Hollywood Pictures with Tights!
Watch the video: Home Photography Ideas – Hollywood Portraits with Tights!
Adding a touch of soft focus can transform the mood of your photography. It can add a dreamy quality to portraits, produce fantastic lens flare and halo effects for lighting, and can recreate those glamorous black and white portraits of movie stars from Hollywood's Golden Age.
You can achieve soft focus in several ways: you can buy a specialized lens, such as the Lensbaby Velvet 28 (opens in a new tab); you can mimic the effect using Photoshop Elements (opens in a new tab); or you can use a classic cinematic technique called "netting" to do it in camera, on any lens you like.
This process uses a pair of tights or stockings to "focus" your lens, giving you a unique degree of control to produce an ultra-creative soft focus effect. Using light or dark tights, stretched tightly or loosely, allows you to manipulate the amount of diffusion in your shot, as well as whether highlights or shadows and midtones are affected.
• ten best online photography courses (opens in a new tab)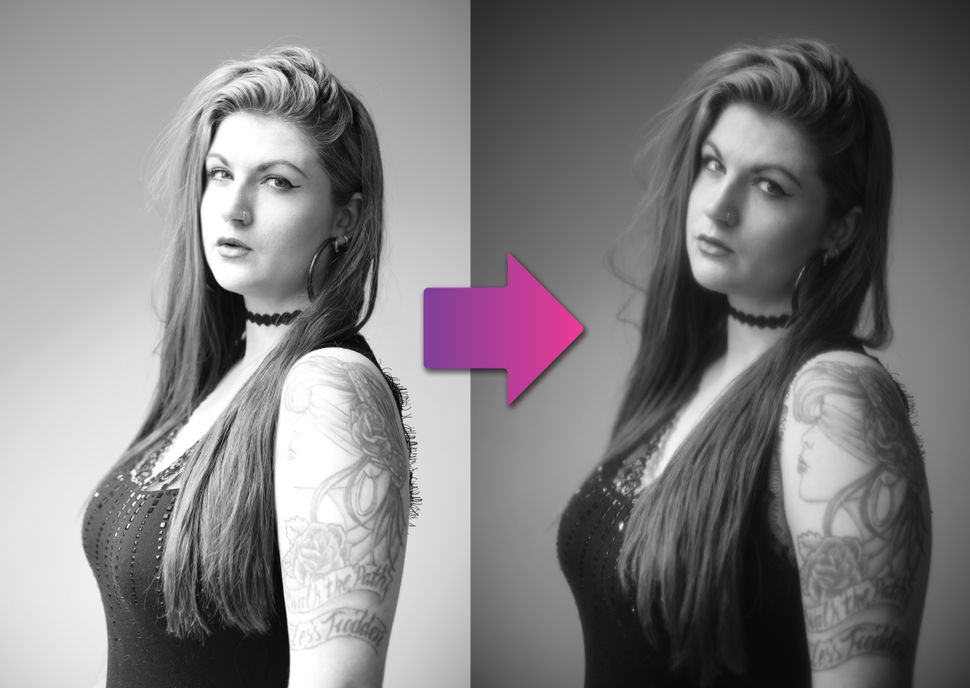 (opens in a new tab)
In addition to increasing or decreasing the spread of your light sources, your lens mesh can also produce halos, flare, and starbursts. So this technique can also alter your lighting, even when used bare, giving you an incredible amount of creative agency for minimal effort and expense.
Even better, the technique can be performed using any lens mounted on any camera. So once you've acquired your tights, you can start experimenting with each piece of glass in your kit bag.
This is a legit cinematic technique that has been used in filmmaking for decades. It might sound hard to believe, and you might feel silly doing it, but shoot safe knowing that some of Hollywood's top cinematographers have made this sticky filter a science – even knowing what brand and which models to use for particular effects!
How to "clean" your lens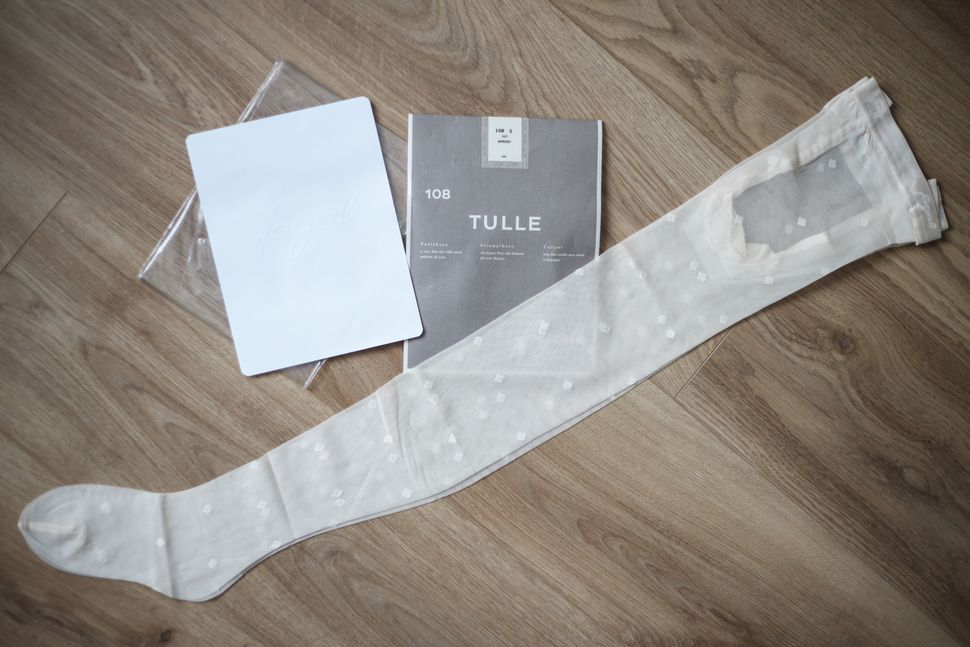 01 Fog Length
You can use any brand of pantyhose, although lightness/darkness makes a key difference to effect; we suggest you try a nude pair and a black pair to start. Note that Hollywood filmmakers favor the Swiss brand Fogal, especially its Noblisse and Tulle patterns. Remember that, as with all your "proper" kit, the idea is far more important than the equipment – try a cheap pair from eBay or the laundry basket!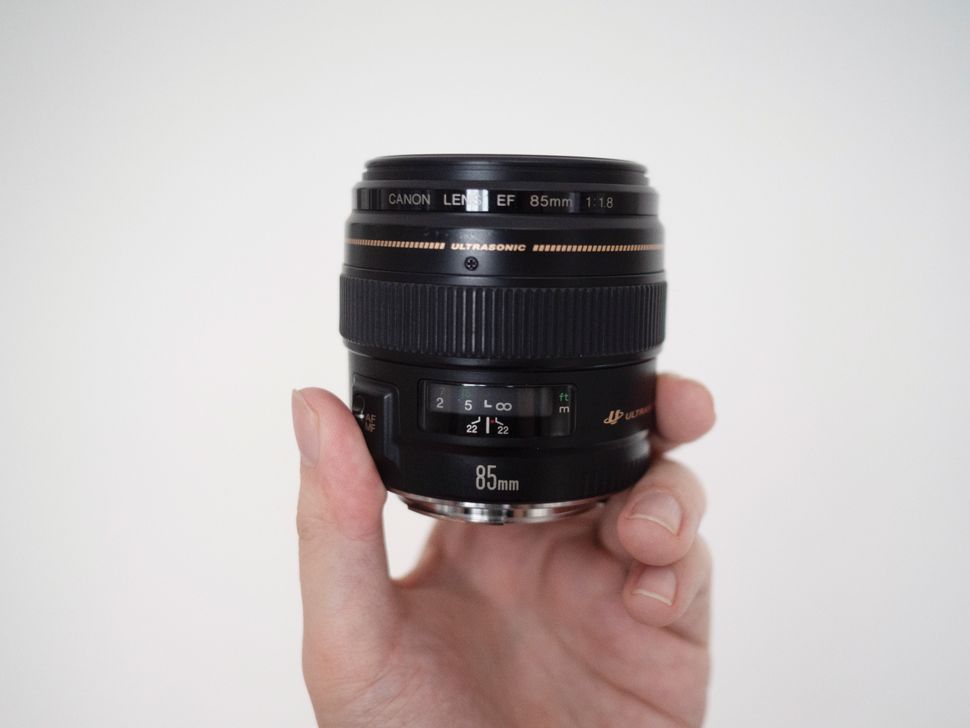 02 Use a portrait lens
Obviously, you should always use a portrait lens to shoot a portrait (we use the Canon EF 85mm f/1.8 (opens in a new tab)), but especially here because a longer focal length lens will compress the pattern more and increase the level of diffusion. Conversely, a wider lens will inherently produce less scatter.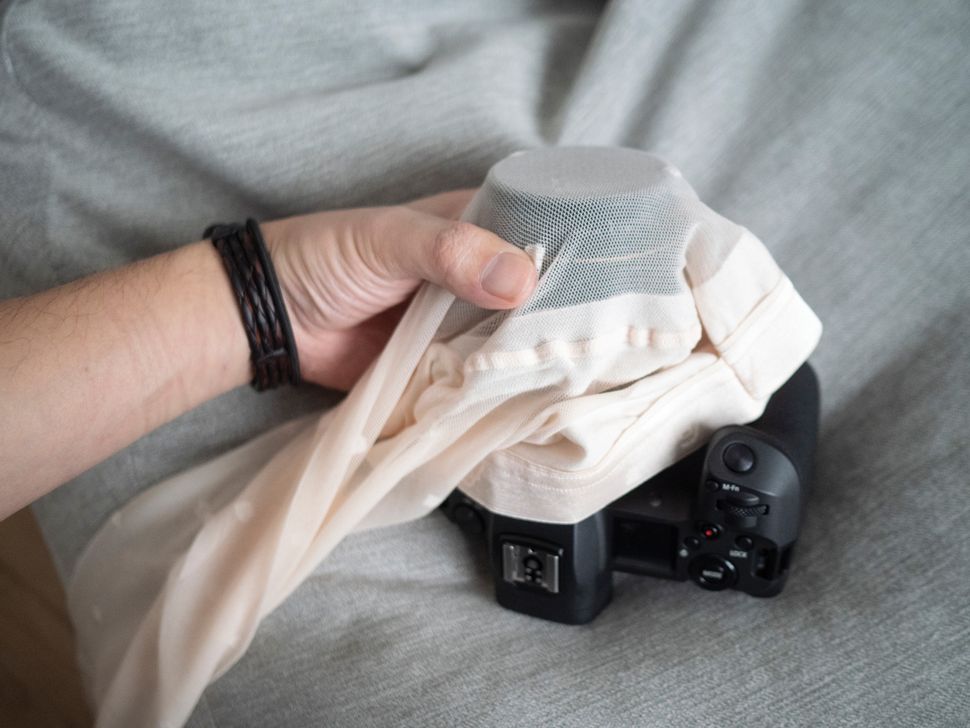 03 Stretch your net
In cinematography, the mesh would be applied to the rear element, but we'll stretch it across the front of the lens. A looser stretch will produce more diffusion, a tighter stretch will produce less.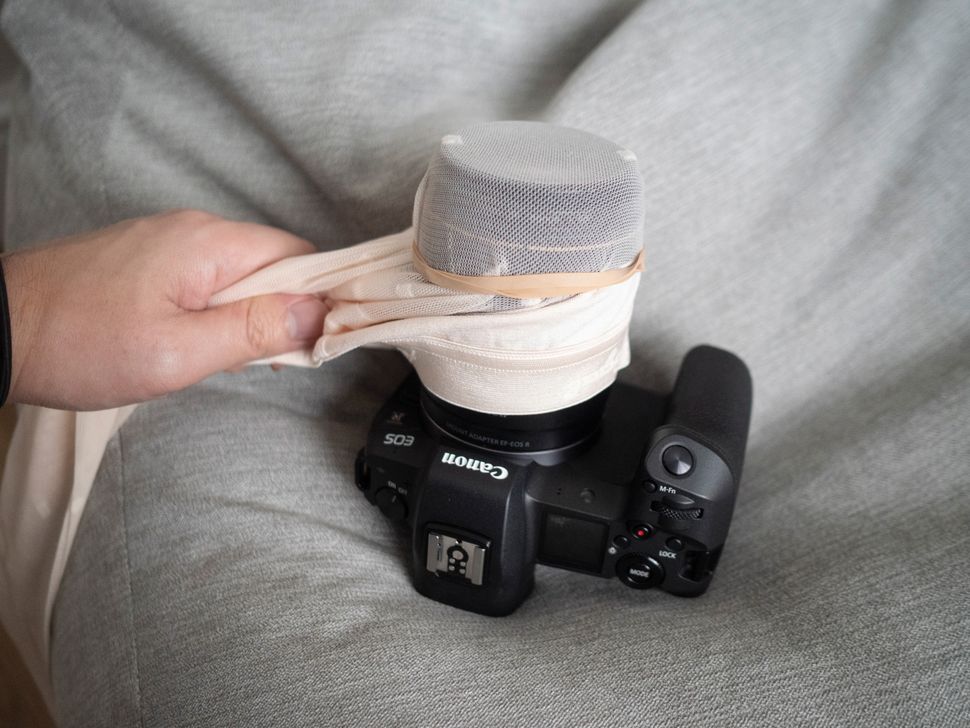 04 Dressing
Secure the net with a rubber band. You can trim the excess material if you wish, but we recommend pulling a little first in case you want to tighten or loosen the net (to control the spread).
Join the Dark Side or the Light?
Light lows will mainly diffuse shadows and midtones, while dark lows will mainly affect highlights. So, as strange as it may seem, choosing a pair of nude tights or a pair of black tights will give very specific effects.
And when you introduce lighting, that's when the net can produce really Hollywood style dreamlike portraits. Mesh lenses shed between a third and a half diaphragm of light, so you will need to overexpose your image, especially with dark tights, which absorb even more light.
Here is how the use of the different stickies affects the images when we introduce a touch of flash using a flash.
Image 1 of 2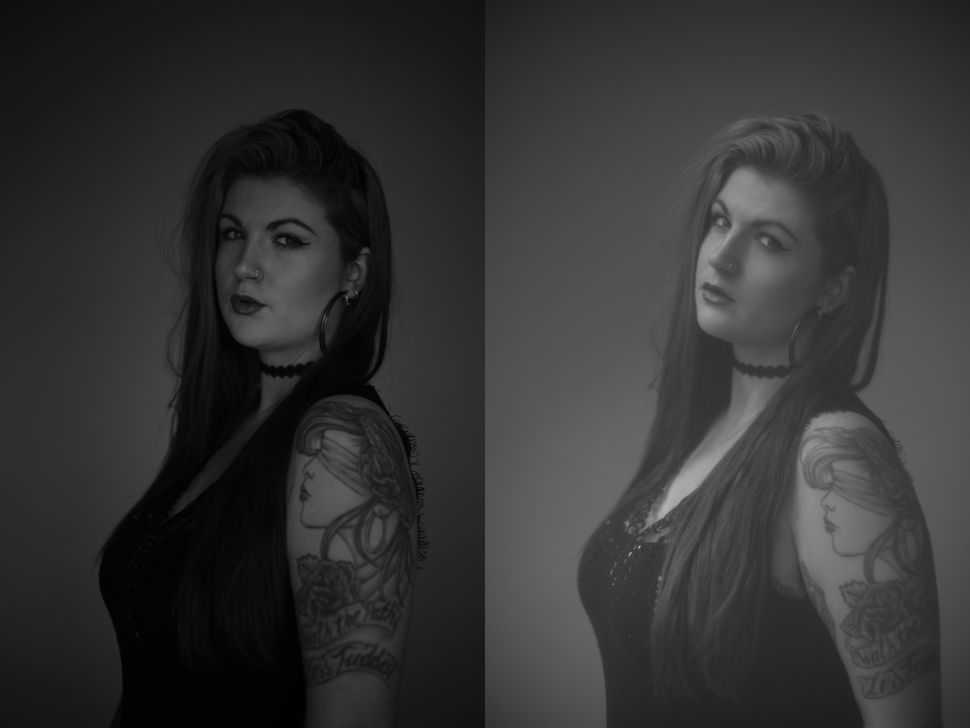 Picture 2 of 2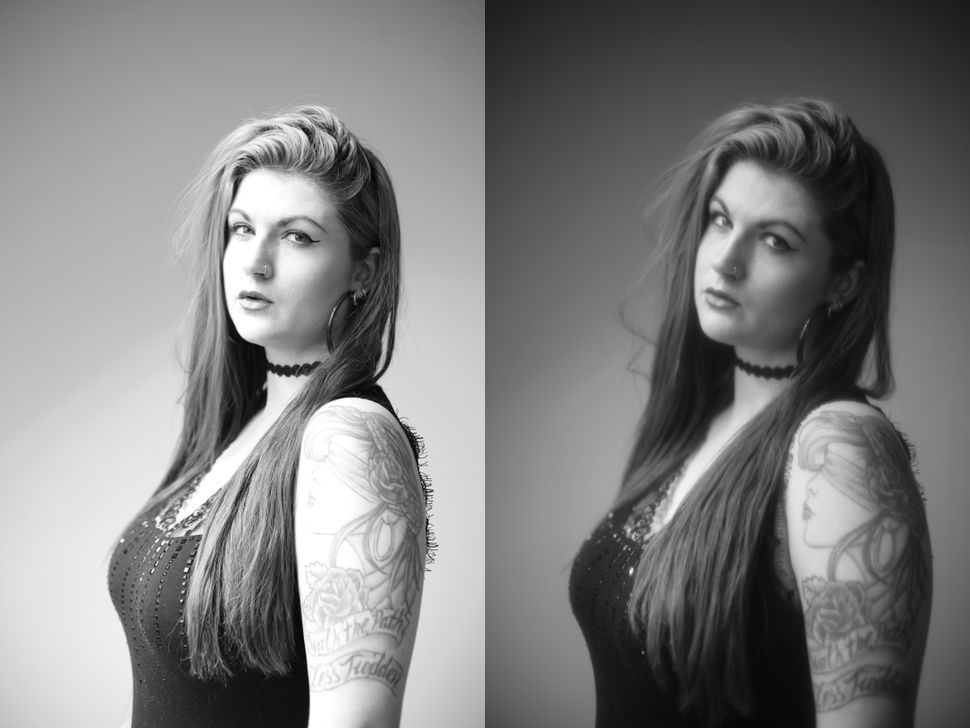 One of the most striking effects a threaded lens can create is starbursting. When a bare light source is visible in your frame, varying degrees of stretch (and different darkness) on your pantyhose will produce halos around your light, as well as striking starbursts.
In the first image below, you'll see the effect of using light pantyhose, which produces a strong star burst (since light pantyhose mainly affects midtones and shadows). However, using dark pantyhose does not achieve such a strong effect as it controls highlights and does not diffuse as much.
Image 1 of 2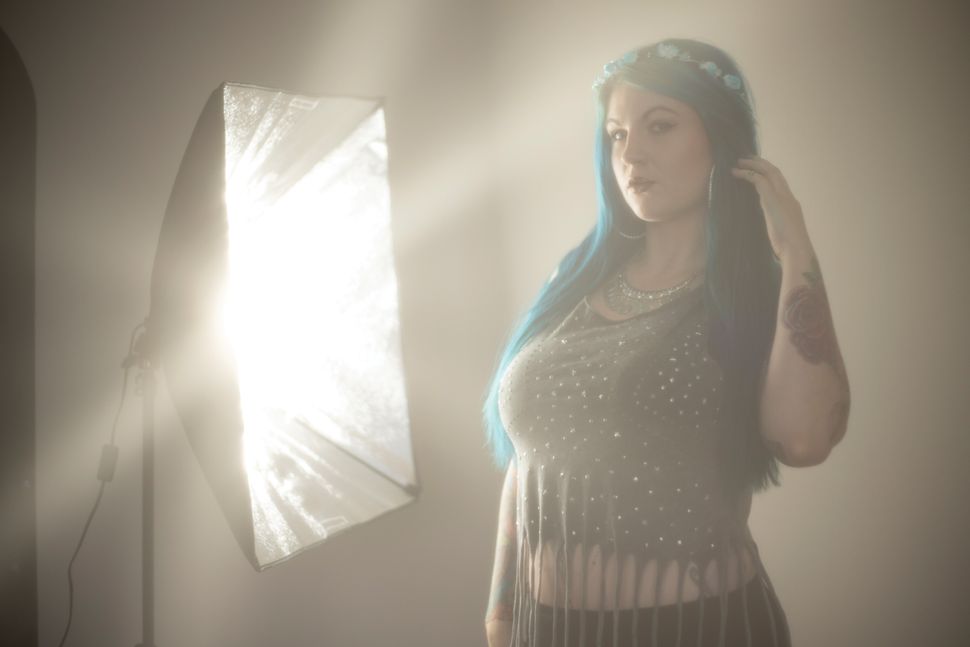 Picture 2 of 2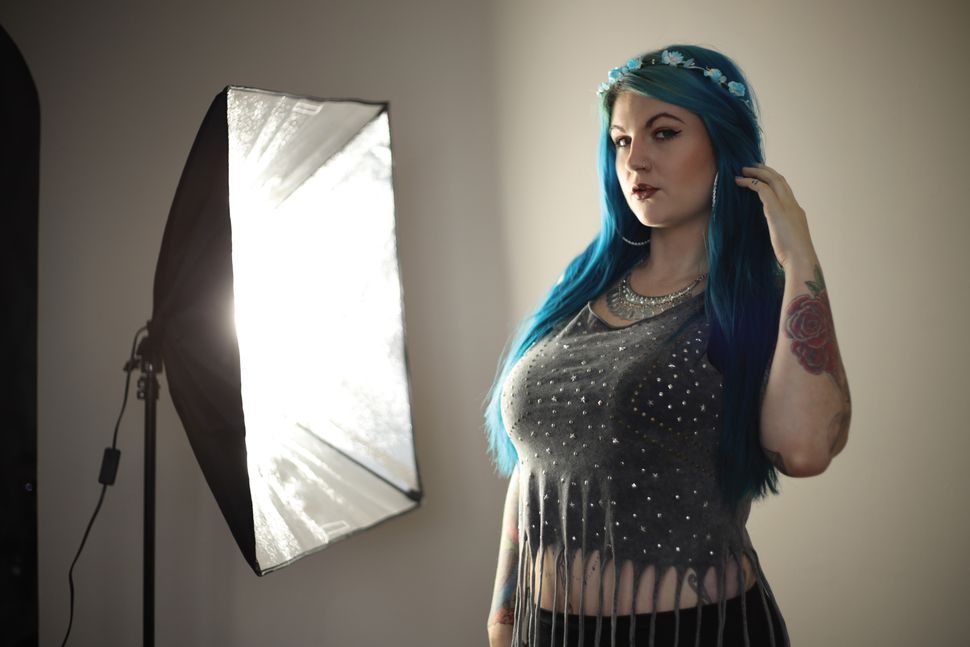 Read more:
• The best camera for portraits (opens in a new tab): perfect cameras and lenses for portraits
• The best lens for portraits (opens in a new tab): our selection of the best 85 mm lenses of the moment
• Lensbaby Velvet 28 Review (opens in a new tab)
• Boudoir Photography Tips (opens in a new tab)