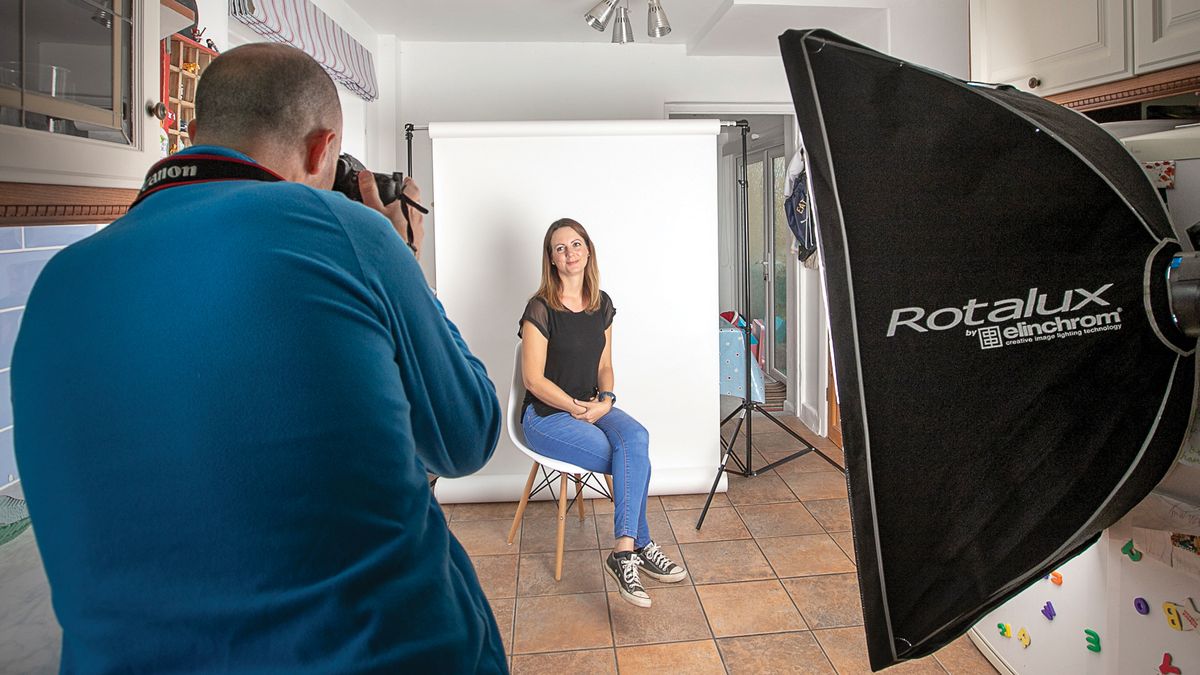 Home Photography Ideas: How to Take High-Quality Photos at Home
Watch Video: Home Photography Ideas – High quality portraits at home
Were your family members or roommates waiting to update their portraits? Whether they want to refresh their LinkedIn profile, company website, or even just take a new photo on Facebook, here's how you can take a high-quality photo even if you only have a small space and lighting. studio and a softbox!
We know people can be put off by using lights, as they can seem expensive and complex to use, but it's not as complicated as you might think – you have full control of your lighting conditions and, therefore, your photos. We'll also prove that you only need one light head for great, professional-looking portraits.
• Learn more portrait photography tips
• Have more Home Photography Ideas
We use a large softbox because the larger your light source, the softer the light it will produce and the more flattering it will be for portraits. The softboxes also produce square highlights in the eyes, bringing portraits to life. We use a small but powerful Elinchrom D-Lite RX 4 head that is reliable and simple to control.
We shot at an aperture around f/13 for good depth of field, so the whole subject came out in focus. For a shallower depth of field, use an aperture of around f/5.6 and reduce the lighting power accordingly for good exposure.
01 Small studio setup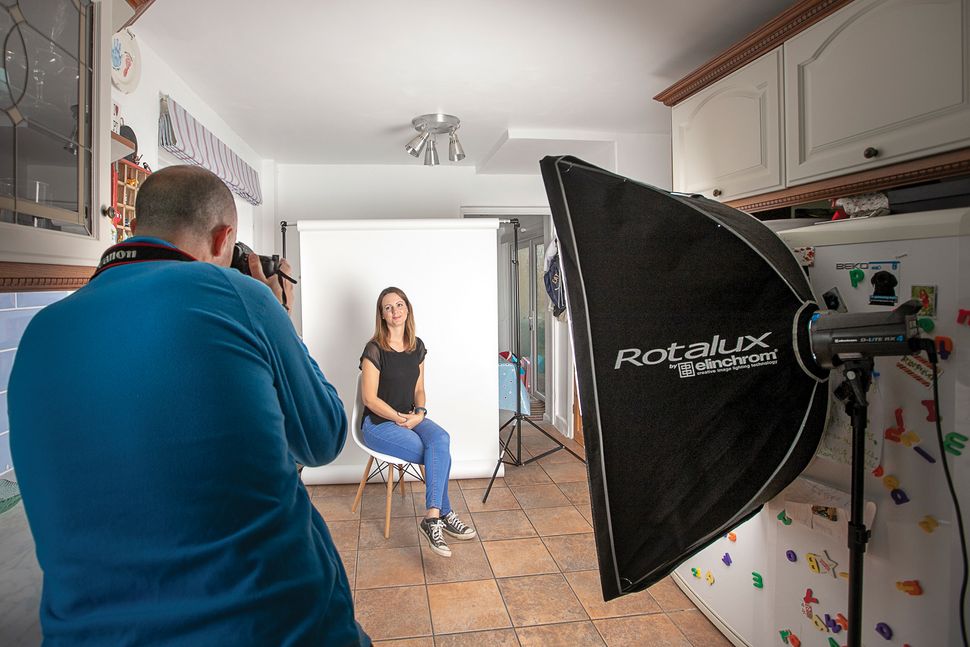 For our white backdrop, we simply used a Lastolite Super White paper backdrop on stands in our small kitchen. We use a single Elinchrom D-Lite RX 4 flash head with a Rotalux 90x110cm softbox on the right, with a patio window light on the left.
02 Camera and lens setup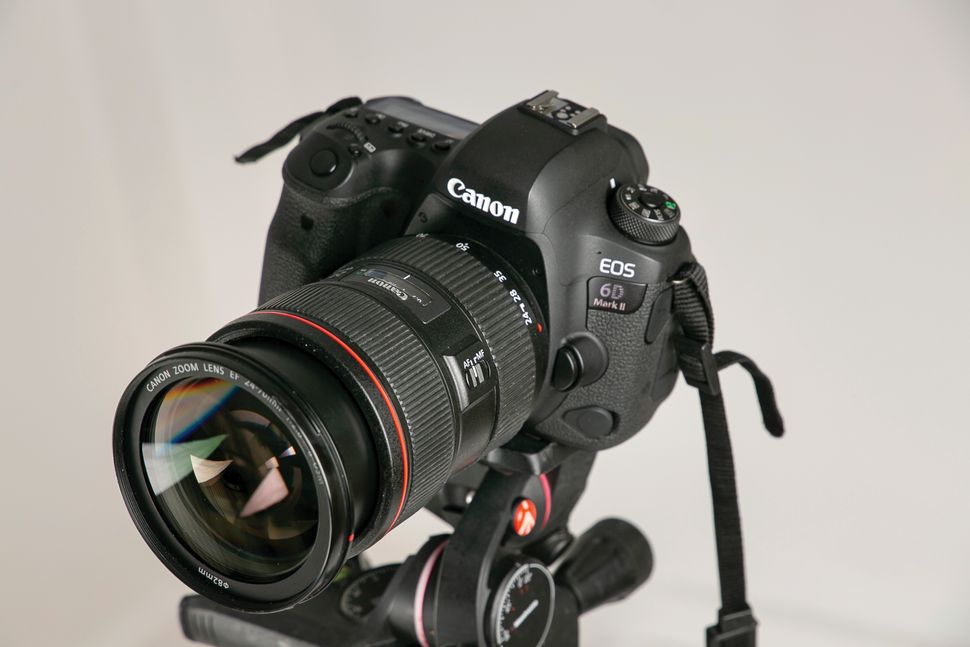 We use a full-frame Canon EOS 6D Mark II and our versatile Canon EF 24-70mm f/2.8L lens. We use it so we can capture tighter head and shoulder compositions with the twist of the zoom, all without cluttering our subject.
03 Manual camera control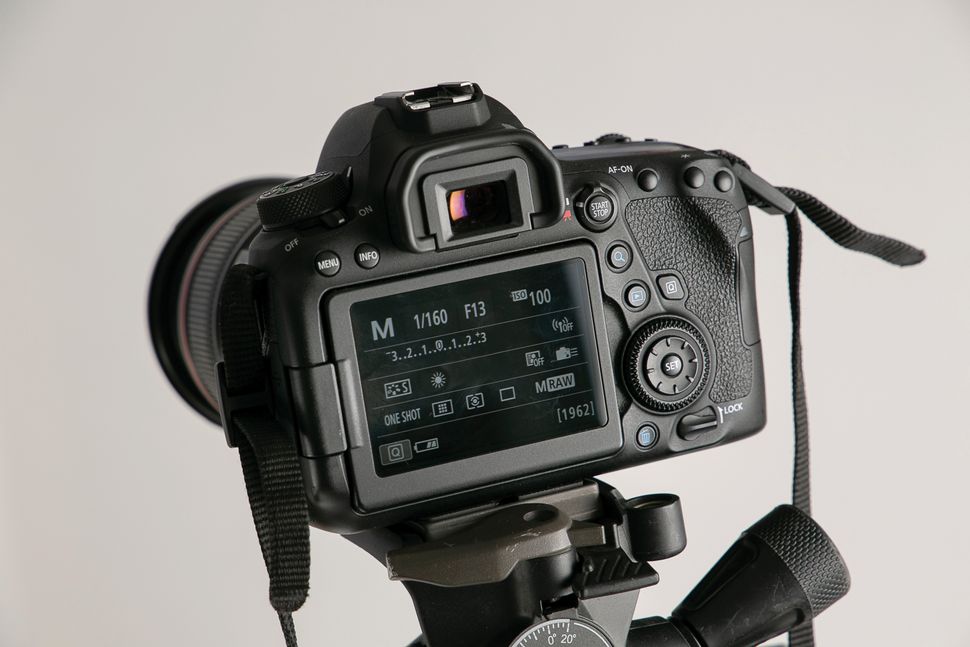 When using studio lights, you will need to use manual mode to control your aperture and shutter speed. For sufficient depth of field for close-up portraits, we suggest shooting at an aperture around f/11 to f/13, with a shutter between 1/125 and 1/160 sec and an ISO of 100.
04 wireless trigger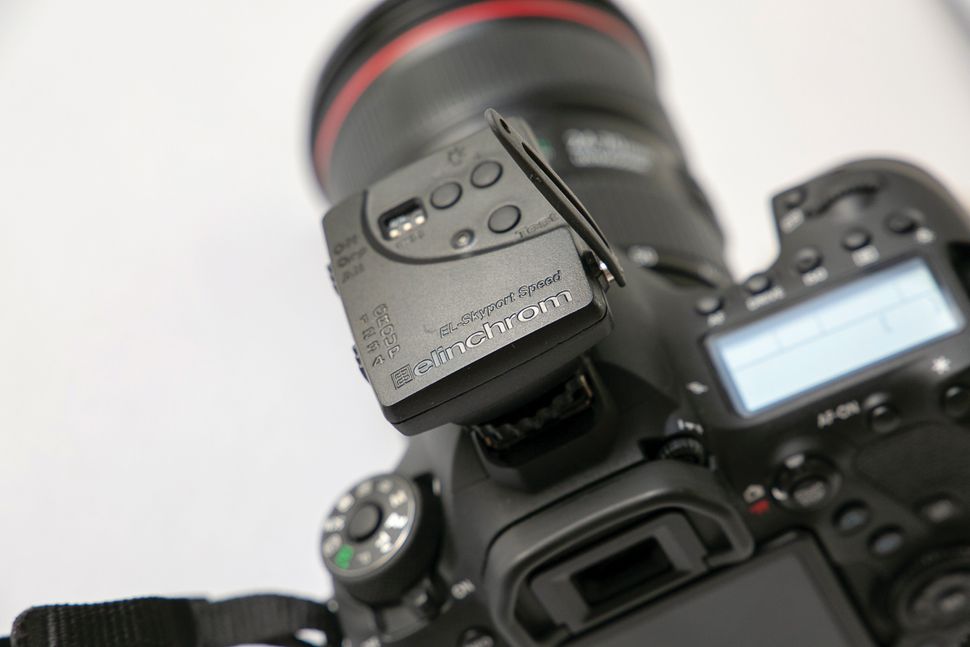 We use an Elinchrom EL-Skyport wireless trigger attached to the top of our 6D Mark II's hot shoe, which will trigger our Elinchrom studio light remotely. If we had more studio lights, we could trigger them all together if needed.
05 Lights, camera, action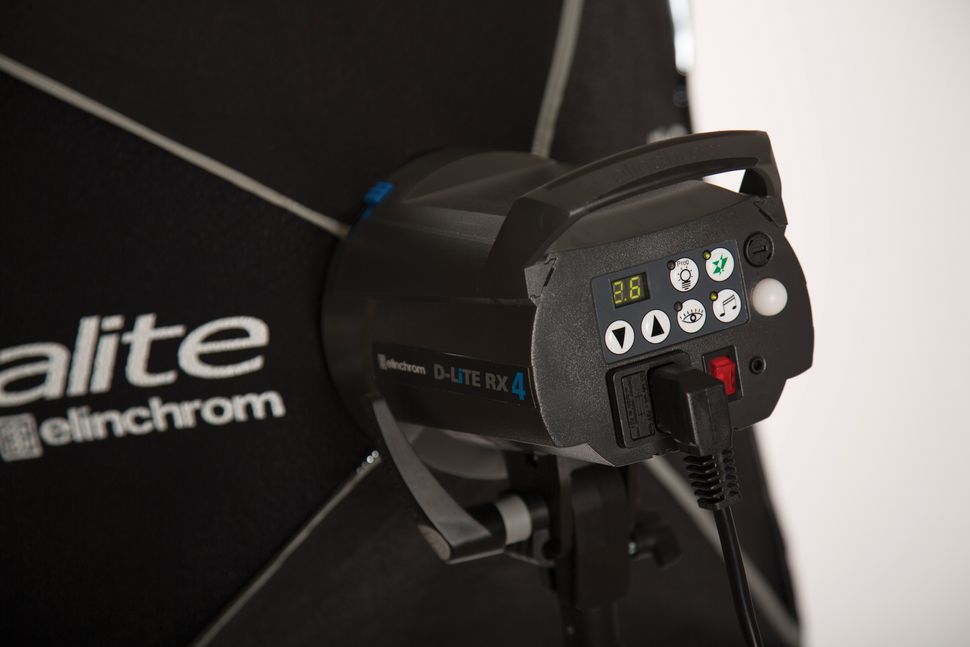 All that remains is to adjust the light output on the head for a balanced exposure. We factored in the light from the window on the left and so with our exposure setting we set the flash head power to 2.6 for our shots.
06 Professional Poses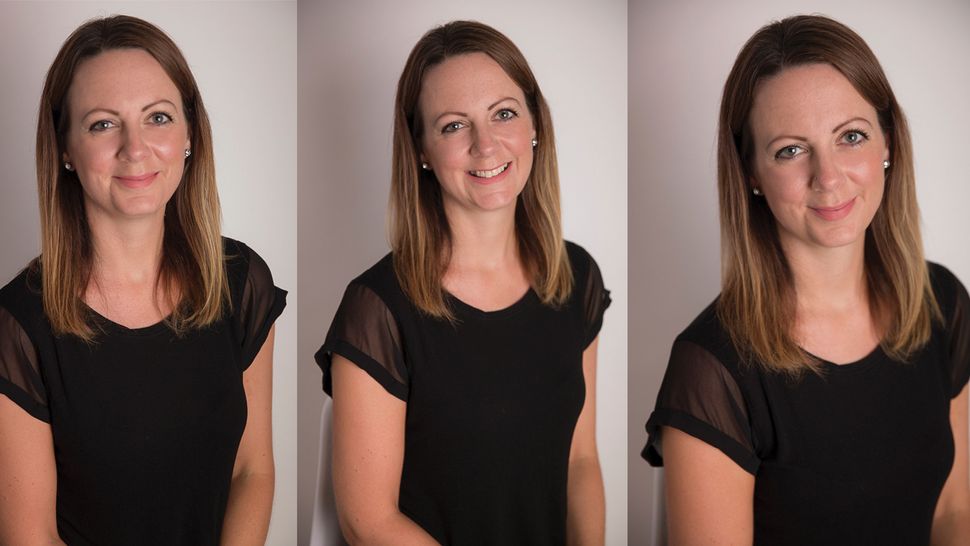 You don't want people smiling or laughing too much in portraits because it can look unprofessional. Instead, aim for a more engaged look, complete with a sweet smile. Capture a variety of expressions and from a slightly elevated position for more flattering results.
More videos:
Photography tips and techniques videos
Essential tips for portrait photography
Stuck at home: 11 fantastic photo projects to try indoors during the COVID-19 crisis