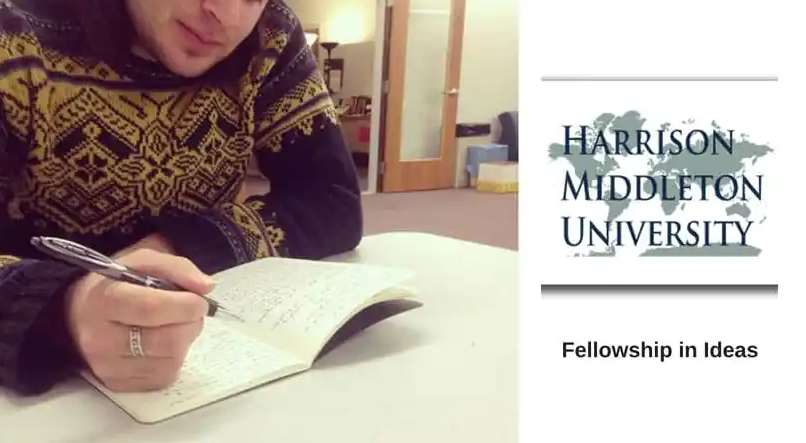 Harrison Middleton University in Ideas Fellowship 2023 (stipend available)
Deadline: November 1, 2022
Applications are open for the Harrison Middleton University in Ideas Fellowship 2023. The HMU in Ideas Fellowship is a humanities writing and discussion project designed for a recent college graduate in any field who is interested to the human sciences, to interdisciplinary dialogue and to intellect and professional enrichment.
The fellowship provides emerging scholars with exposure to the history of ideas in Western civilization, networking opportunities among a range of academics, lifelong learners, readers and thinkers from a wide range of disciplines, and credited authorship of two scholarly publications.
Over the course of nine months, the HMU Ideas Fellow:
Participate in virtual Socratic discussions with university professors and fellow scholars.
Contribute two entries to the Harrison Middleton University blog.
Publish a book review in UHC: DialogsHarrison Middleton University's biannual newsletter.
Advantages
The successful applicant for the HMU Ideas Fellowship will receive the following benefits:
A stipend of $500.
The opportunity to participate in virtual Socratic discussions with university professors and fellows.
Online publication on the HMU blog and UHC: Dialogs.
At the end of the fellowship term, a free set of three Great Books Foundation publications.
Eligibility
The successful candidate must:
Have completed a bachelor's, master's or doctoral degree (in any field).
Have an interest in the humanities and the big ideas of Western civilization.
Have exceptional reading, writing and communication skills.
Commit to writing two blog entries for the HMU blog and a book review for UHC: Dialogs.
Application
Provide the following:
A completed application form.
A biographical statement of no more than 500 words that discusses your background as a student, your interest in the humanities, and your interest in the HMU scholarship for ideas.
A properly cited explanatory essay no longer than 1500 words plus one page of works cited, applying your interest to a big idea in the humanities related to one of these concentrations: Imaginative Literature, Natural Science, Philosophy & Religion, and Social Science .
Submit your application (in PDF format) and write examples as Microsoft Word compatible attachments to [email protected] before November 1, 2022. Shortlisted candidates will be invited to participate in an interview by Zoom.
For more information, visit HMU Scholarship.