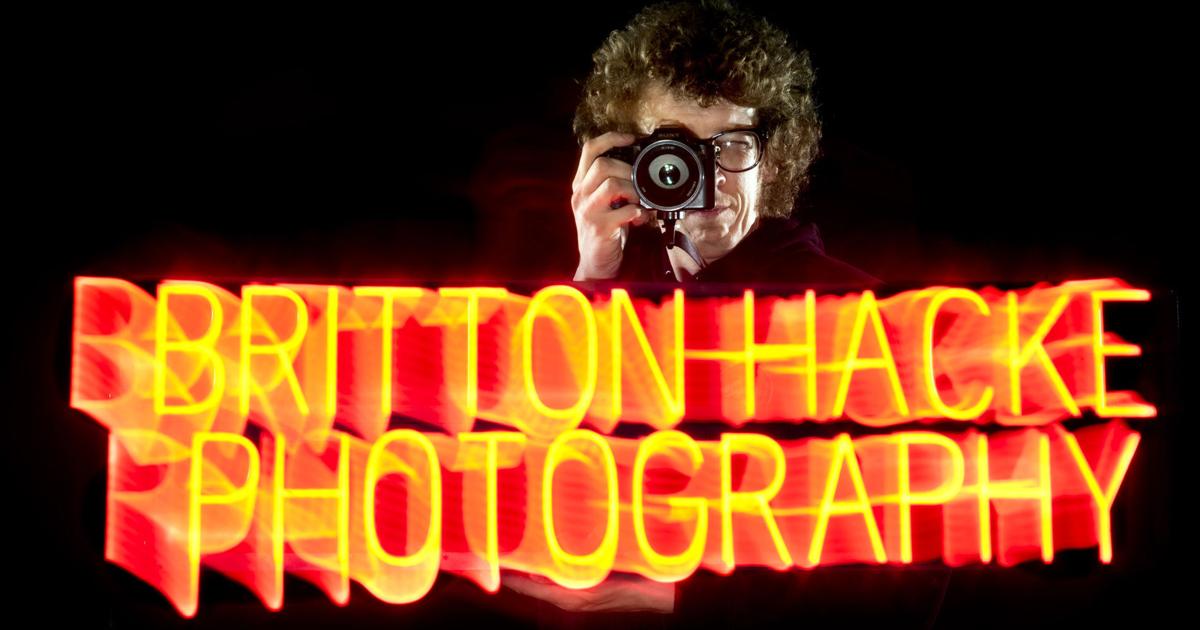 Hacke creates art one photo at a time | Siouxland's Choice Award
How's that for starting a new career with a bang?
For a long time, Britton Hacke bounced from job to job in order to support his wife and three young children.
It was when he was running a fireworks booth that he traded pyrotechnics for a decent camera.
"At first, I wanted the camera to take cool shots of fireworks," Hacke explained. "Then I started teaching myself how to get all kinds of cool shots."
He has since become Sioux City's unofficial night photographer.
Whenever he's not snapping photos at weddings or senior grads, Hacke can be seen performing at concerts around the area.
"I've done a lot of stuff at the Hard Rock and now I'm the house photographer for events at the Orpheum and the Tyson Events Center," he said.
Here's another upcoming designation for Hacke. He was chosen Siouxland's Choice for Best Photographer.
Which is pretty good for a guy who decided to become a photographer at the worst possible time.
"Becoming my own boss seemed like an impossible goal, but I decided to roll the dice and just focus on photography," Hacke recalls. "Then COVID hit and it upended a lot of plans."
In order to stay afloat, he had to hustle by accepting every mission that came his way.
Hacke also began posting moody, evocative photos of downtown Sioux City, which he would post on social media.
"My approach can feel a bit disorganized because I don't always come in with a clear idea," he said. "I'm going to play around a bit and end up finding something special. I love art and photography is an art for me."
Hacke learned this from his mother, who was also a photographer.
"My mom had a book full of photos of Annie Leibowitz," he said, referring to the famed portrait photographer known for her Rolling Stones covers. "Every time I photograph a concert, I think of the work of Annie Leibowitz."
Hacke even sees art in a soda bottle.
One of his photos now appears on the label of a strawberry-lime soda made by the Seattle-based Jones Soda Company.
"When I was a kid, I grew up drinking Jones Soda," Hacke said. "It's pretty cool to see one of my photos on the bottle."
Over the years, Hacke has photographed everyone from Bret Michaels, Flo Rida and Wu-Tang Clan.
Who's on her celebrity photo dream list? The Rolling Stones, Nine Inch Nails and hip-hop duo Run the Jewels.
Until then, Hacke intends to keep busy.
"I find it hard to sit down and relax," he said. "I have to keep moving."
What Hacke loves are people.
"I'm inspired by how they look and the stories they have to tell," he said. "A picture can really tell a story."
If Hacke were to tell his own story, it would involve believing in his art.
"I was lucky enough to live my dream," he said. "It hasn't been an easy road, but I love telling stories through my photos."