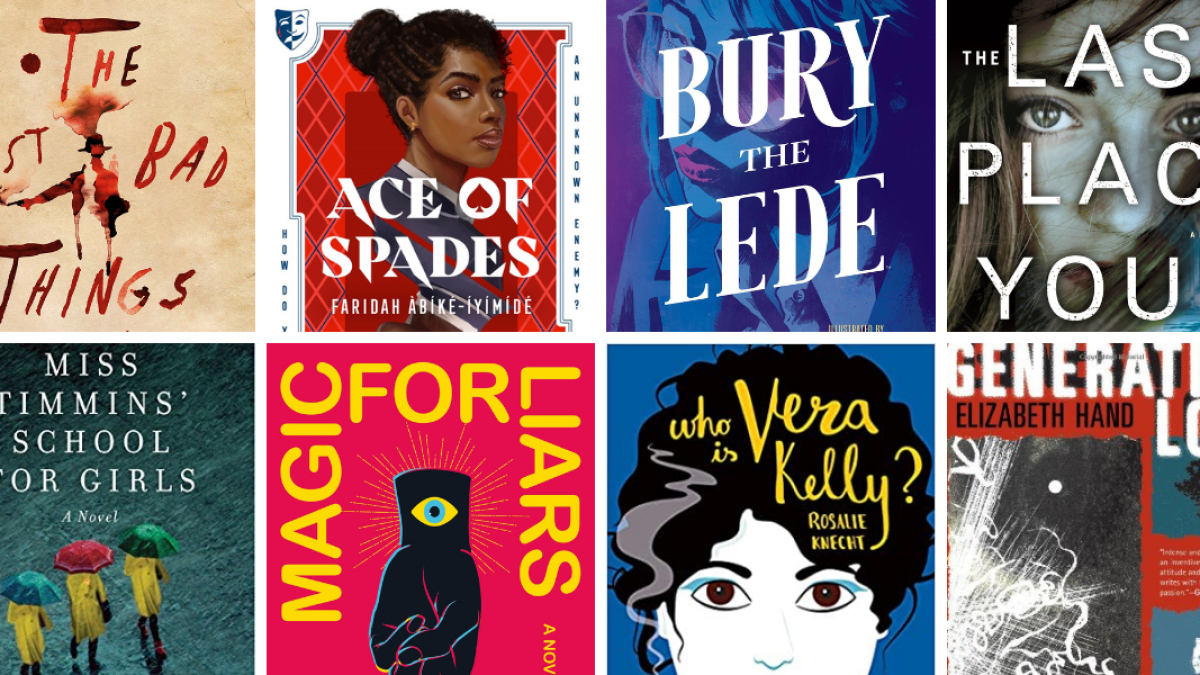 Eight Mystery Books with Bi+ Main Characters
Hello fellow queer book nerds! This month's Ask Your Friendly Neighborhood Lesbrarian question is submitted to the A+ inbox:
"Here's a question for Casey. I wonder if there are mysteries with bi+ protagonists (of any sex) that I can recommend to my mother. She loves mysteries, from cozy to suspenseful, and she loves (but doesn't fully understand) me, her bi daughter. She read The Girl with a Dragon Tattoo (not on my rec) but it was a bit too violent for her.
What a wonderful question! I love this idea of ​​giving fiction to a loved one to help them understand you better. And who knows, maybe you're a bi+ person who wants to know yourself better and these books can help you too. I know that fiction has been a great way for me to explore my own identity and learn more about that of others.
When it comes to queer genre fiction, the mystery is unfortunately not the most diverse: in terms of underrepresented queer identities and authors/characters of color, as well as sub-genre. This list is not as varied as I would like! Take note of the edit, please provide us with more bi+BIPOC characters and authors in crime novels, especially intimate mysteries. I couldn't find ANY cozy mystery currently available with a confirmed bi+ protagonist. (That's not to say they don't exist, but if a lesbian can't track them down, they're definitely hard to find).
But, about the books I found. We have mystery thrillers, historical mysteries, fantasy mysteries, mystery novels, and we have bi+ Latin, Indian, and Black characters!
---
magic for liars by Sarah Galey
Kayla recommended including this fantasy mystery book for her "Chaotic Private Investigator Protagonist" and I agree! Said chaotic PI is Ivy, who is hired to investigate the murder of a faculty member at the magic academy where her twin sister Tabitha is a teacher. Ivy, unlike her sister, does not have any magical abilities. Ivy's jealousy and the hurt of her sister who left home at a young age made her bitter and resentful. Cue family drama as well as high school drama as Ivy earns the trust of students and staff as she investigates. Although Ivy's sexuality is never explicitly stated, queerness is woven throughout the book, which was written by a queer, non-binary author. Tabitha is queer, and a previous queer relationship of hers makes the emotional hook of the mystery, and Ivy's main love interest is a bisexual man from India. But the focus here is on the mystery – it's more of a mystery with added magic rather than a fantasy with an element of mystery. Professors and students keep their secrets close and although Ivy drinks a little too much and self-sabotages, she is also an excellent detective.
---
Miss Timmins School for Girls by Nayana Currimbhoy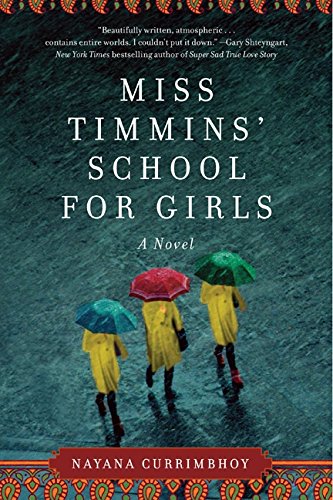 This historical mystery set in 1970s India opens with a flash of death that is at the heart of the novel. Then the story begins with Charu, a 21-year-old middle-class "good Brahmin girl" whose parents reluctantly let her work as a teacher at a British boarding school tucked away in a monsoon-prone mountainous corner of the country. . Charu's previously sheltered life is shattered, especially when she meets and falls in love with a white lesbian who grew up in India. Then death interrupts his story of late maturity. Was it an accident? Was it murder? What do the teenage girls at boarding school know? Were any of them involved? How? 'Or' What? The boarding school is in a remote part of the world, so there are a limited number of suspects…
---
The last place you look by Kristen Lepionka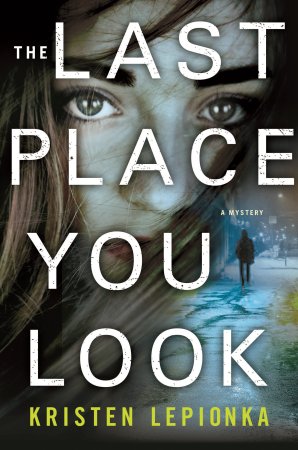 This ongoing detective series starring bisexual private investigator Roxane Weary is one of my favorites! In the first part, Roxane still faces the death of her cop father, with whom she had a complicated relationship. Complicated relationships are something she's good at, actually: she kind of sees her dad's work partner in their shared grief, but also still holds a candle for his charismatic but fickle ex-girlfriend. The case in this book begins with a possible sighting of a missing person, linked to an ancient double murder. The sister of the man convicted of the murders – who has always maintained her innocence – hires Roxane in the hope that the private detective can prove her brother's innocence before he is executed.
---
Generation loss by Elizabeth Hand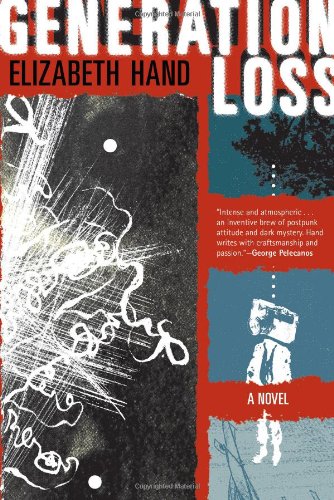 The first book in the Cass Neary series, Generation loss is about a 48-year-old self-destructive bisexual has-been whose career as a photographer culminated in the punk movement of 1970s New York. When an acquaintance convinces Cass to take a job interviewing a famous aging reclusive photographer who lives on an island off the coast of Maine, Cass finds herself with an old and horrifying mystery on her hands. His knowledge of art and photography helps him enter the mindset of an artist who has taken his art to a dreadful extreme. The vibe here is dark and gritty and gloomy, just like the freezing Maine winter by the sea. the mystery for you.
---
The best bad things by Katrina Carrasco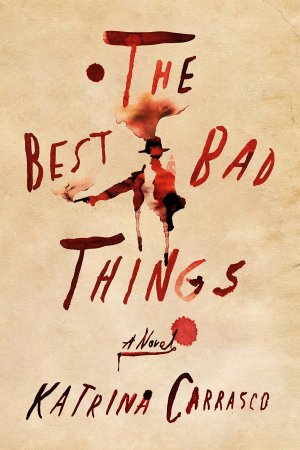 This historical mystery is set in the 1880s in the Pacific Northwest and the dark underworld of opium smuggling. Our Latino, bisexual, fluid, transvestite protagonist is Alma, a former Pinkerton spy who has gone to the "dark side." Her boss — a queer black woman named Delphine who is the mastermind behind a massive smuggling ring — sent Alma on a mission to an outpost in Washington Territory. Alma was ordered to find the missing opium. There's a leak in the chain somewhere and Alma is going to find out where. This novel not only has a compelling mystery plot, but it also has a dynamic historical setting and steamy sex scenes! Here on Autostraddle you can read the author's research into the real historical queer figures that inspired the depiction in the book.
---
Who is Vera Kelly? by Rosalie Knecht
The first book in this ongoing historical spy series, Who is Vera Kelly? is half a coming-of-age story and half a CIA thriller/mystery. The book alternates between 1950s Maryland and New Jersey as Vera grows up, and Vera's adulthood, where working at a radio station in the 1960s village of Greenwich leads to her being recruited by the CIA. In 1966, she is in Argentina with instructions to infiltrate a group of student activists and wiretap a member of Congress. Will she find the KGB influences she's been told are endemic to the country's Marxists? Things take a turn for the worst when there is a military coup. Suddenly, Vera has been betrayed – but by whom? And how will she figure out how to escape the country now that she's trapped? It's a satisfying character study with rich historical detail alongside a meandering spy plot.
---
Ace of Spades by Faridah Àbíké-Íyímídé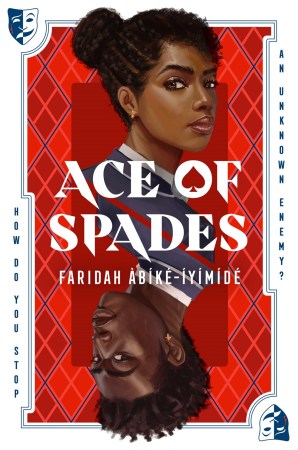 This horror-influenced YA mystery thriller has some serious dark college vibes. At a private, prestigious, almost all-white high school, two gay black students (a bi girl named Chiamaka and a gay man named Devon) begin to receive anonymous intimidating messages from someone who calls himself "Aces". They threaten to reveal secrets that could ruin the two students. Despite being on opposite ends of the social spectrum, Chiamaka and Devon band together to investigate who is sending the messages and what their motivation might be. Who would want to ruin their academic and professional ambitions? Why? This is a tightly plotted, fast-paced mystery that will keep you desperate to solve the puzzle.
---
Bury the Lede by Gaby Dunn and Claire Roe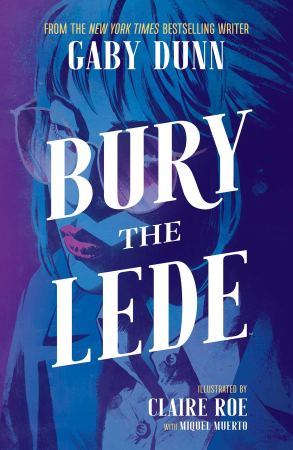 In this mysterious graphic novel, bespectacled bisexual Madison is a new intern at a Boston newspaper. She does all the grunt work senior reporters tell her to; it's grueling, thankless, and it's not advancing her own career as a journalist as she had hoped. So when she hears about a gruesome murder on the police scanner, she rushes to the crime scene in hopes of being able to reveal the story. There, a socialite named Dahlia is covered in blood and blamed for killing her family. It looks like a clear case. But is it? Madison becomes deeply involved when it turns out that Dahlia won't be talking to anyone in the media…except her.
---
As mentioned earlier, there are no cozy mysteries on this list, but I'll slip a few in here. For indefinite lesbian and/or queer female characters in intimate mysteries, try Death before dessert by AE Radley, who won the Lambda Literary Prize for LGBTQ Mystery last year or along Jane Lawless Series by Ellen Hart, who is on her 27th book! See also This article about the shortage of quozies – queer cozy mysteries – as he predicts a long-awaited revival for this sub-subgenre and mentions a cozy mystery coming out in May with a bi woman called Magic, lies and deadly pies.
For more gay mystery/crime book recommendations from me, check out these previous lesbian book lists: Eight Crime Books Featuring Women Loving Women and Other Gays and Dark Lesbian Mysteries & Thrillers.