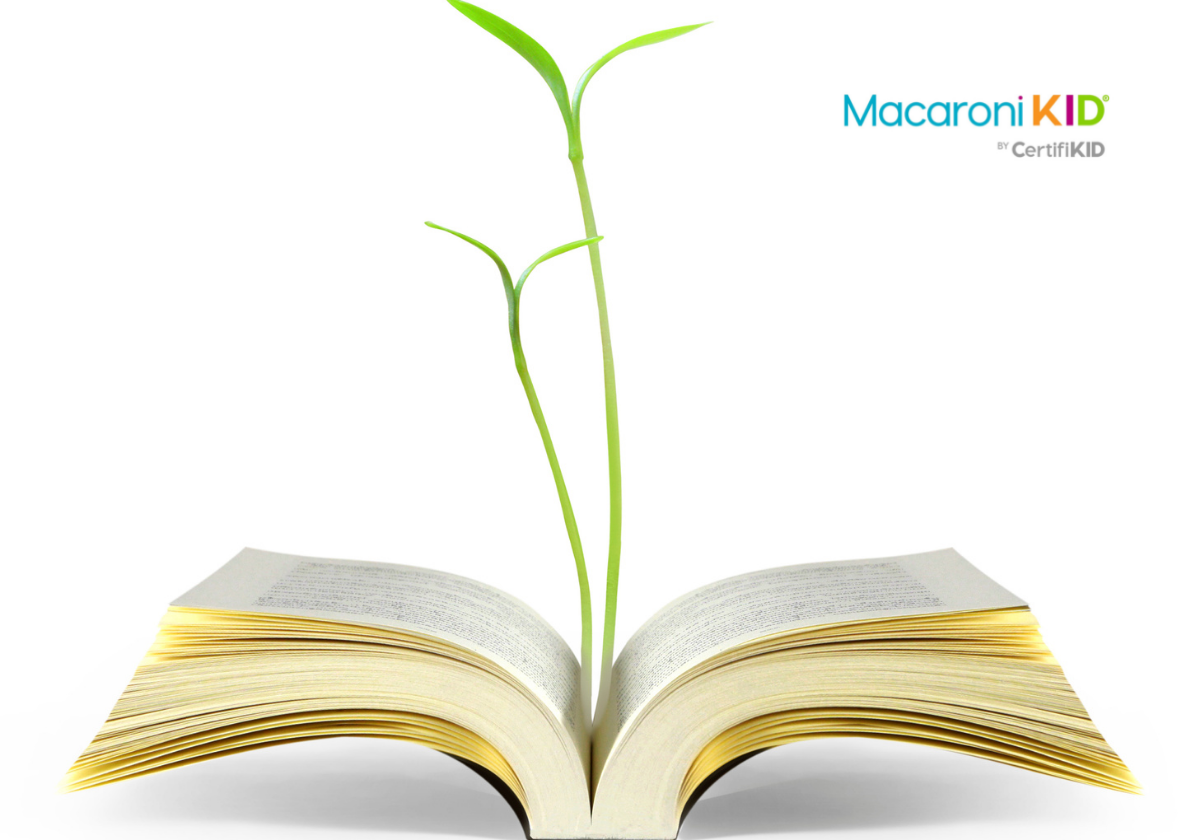 Books We Love: Books for Children and Young Adults by AAPI Authors
Diversifying your personal library is a wonderful way to start conversations with your children about different cultures. May is Asian American and Pacific Islander Heritage Month, so we wanted to highlight books for children and young adults written by AAPI authors. Buy these books at your favorite local bookstore or visit your local library to find them and more by AAPI authors!
Thanks to Annie Young, editor of Macaroni KID Santa Ana, California. and Macaroni KID Newport Beach, California; Arianna Dabu, editor of Macaroni KID Fort Myers, Florida.; and Emily Bowman, editor of Macaroni KID Woodbury-Oakdale-Cottage Grove-Stillwater, Minn.
for these book recommendations.
---
From the publisher: From the beloved author/illustrator of the Penguin and Bear series comes a heartwarming story of self-acceptance, courage and unbreakable friendship for anyone who has ever felt "different". Dennis is an ordinary boy who expresses himself in an extraordinary way. Some kids do show-and-tell. Dennis mimics his. Some children climb trees. Dennis is happy to BE a tree… But being a mime can be lonely. It's not until Dennis meets a girl named Joy that he discovers the power of friendship and how special he really is!
Suggested age: 3-6
---
From the publisher: A young Asian girl notices that her eyes are different from those of her peers. They have large round eyes and long eyelashes. She realizes that her eyes resemble those of her mother, her grandmother and her little sister. They have eyes that kiss in the corners and shine like hot tea, wrinkle into crescent moons, and are filled with stories of the past and hope for the future. Drawing on the strength of these powerful women in her life, she recognizes her own beauty and discovers a path to self-love and empowerment. This powerful and poetic picture book will resonate with readers of all ages.
Suggested age: 4-8
---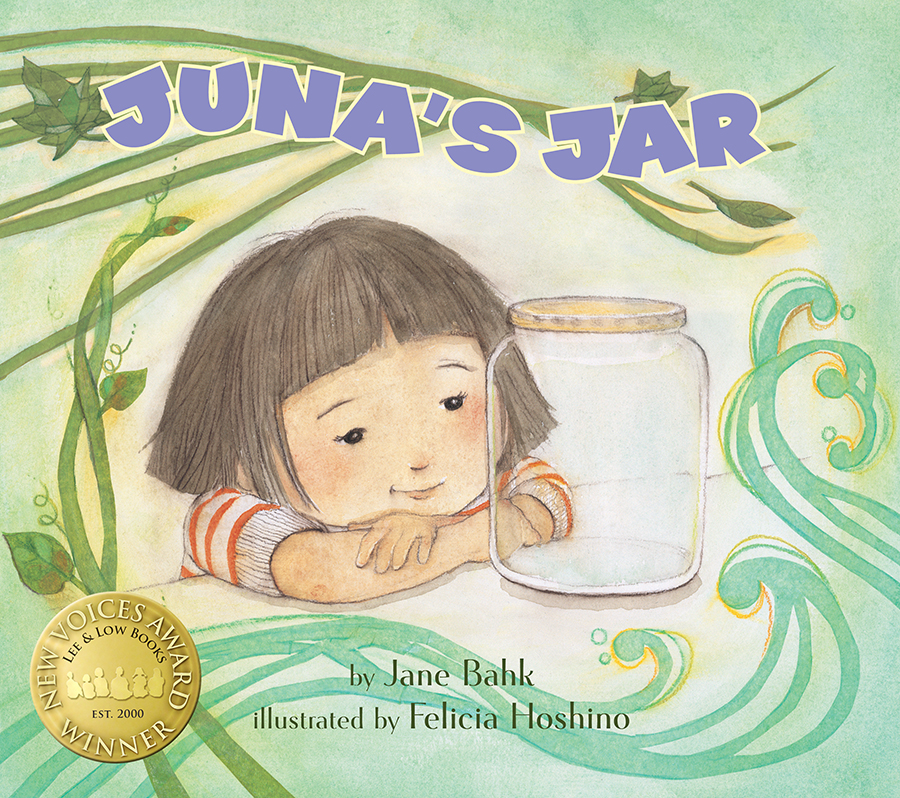 From the publisher: Juna and her best friend, Hector, love going on adventures in the park, collecting things to put in Juna's empty kimchi pots. But one day, Hector unexpectedly walks away and Juna wonders who will play with her. Using her special jar, Juna goes in search of her friend all over the world. What Juna discovers is that adventure and new friends can be found in the most unexpected places.
Suggested age: 4-8
---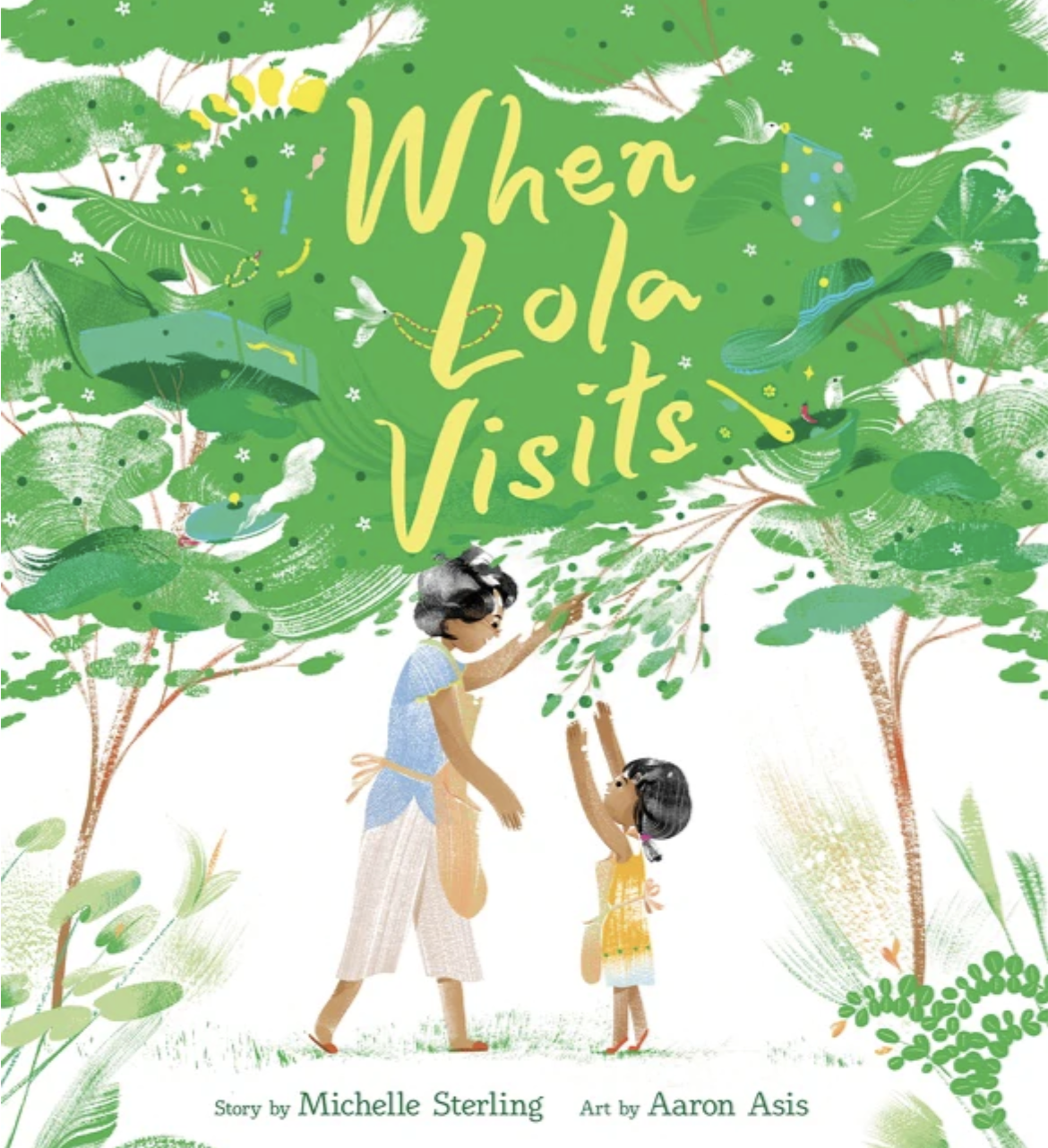 From the publisher: For a young girl, summer is the season of no school, days spent at the pool and picking golden limes from the trees. But not in summer To start up until his lola, his grandmother from the Philippines, comes for her annual visit.
Suggested age: 4-8
---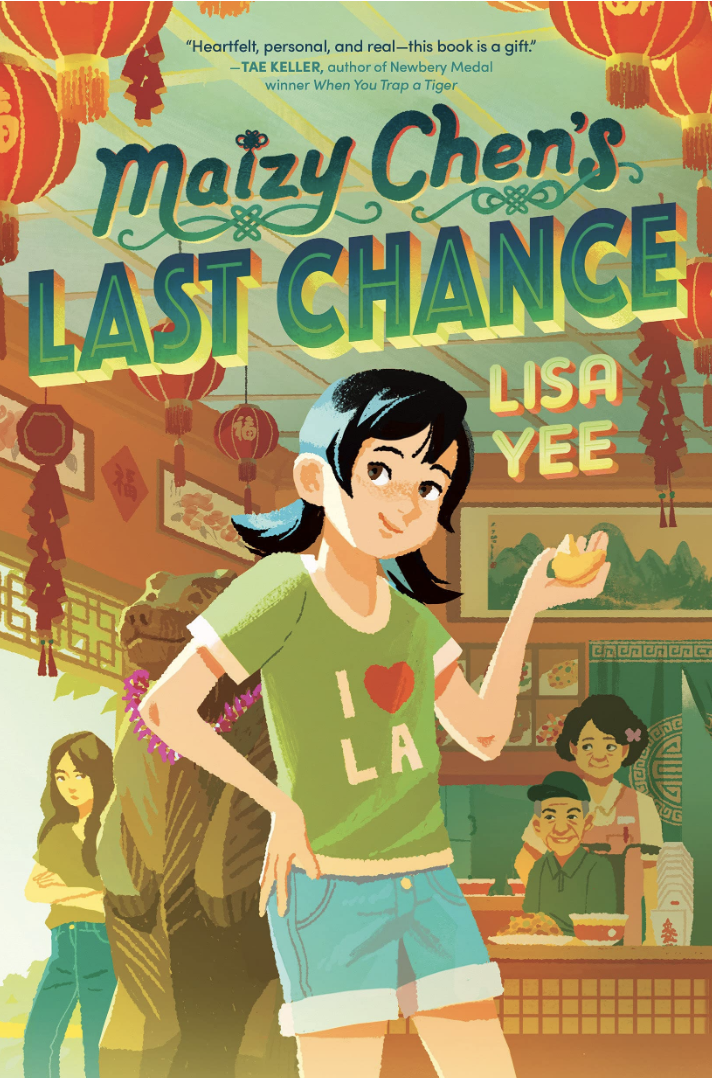 From the publisher: Maizy has never been to Last Chance, Minnesota…until now. His mother's plan is just to stay for a few weeks, until his grandfather is better. But plans change, and as Maizy spends more time at Last Chance (where she and her family are the only Asian Americans) and Golden Palace, the restaurant her family has owned for generations, she makes a few discoveries. … But the more Maizy finds out, the more questions she asks. For example, why are his mother and grandmother always arguing? Who are the people in the pictures hanging on the office wall? And when she discovers a beloved family treasure is missing and someone left a racist note, Maizy decides it's time to find the answers.
Suggested age: 8-12
---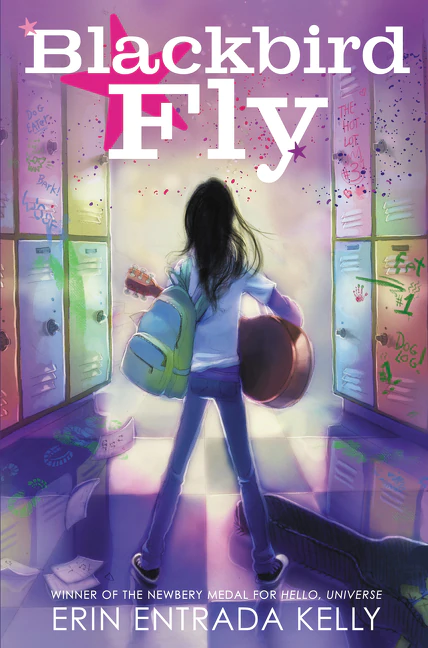 From the publisher: Apple has always felt a bit different from its classmates. She and her mother moved to Louisiana from the Philippines when she was little, and her mother still cooks Filipino dishes and berates Apple for becoming "too American." When Apple's friends turn on her and everything in her life starts to seem weird and embarrassing, Apple turns to music. If she can just save enough to buy a guitar and learn to play, maybe she can change. Maybe it's the music that saves her… or maybe it's her two new friends, who show her just how special she really is. Erin Entrada Kelly skillfully brings Apple's conflicted emotions to the page in her debut novel about family, friendship, popularity, and going your own way.
Suggested age: 8-12
---
From the publisher: In the valley of Unsuccessful Mountain, a young girl named Minli lives in a dilapidated hut with her parents. In the evening, her father regales her with old folk tales about the jade dragon and the old man on the moon, who knows the answers to all of life's questions. Inspired by these stories, Minli embarks on an extraordinary journey to find the Old Man on the Moon to ask him how she can change her family's fortunes. She encounters an assortment of characters and magical creatures along the way, including a dragon who accompanies her on her quest for the ultimate answer.
Suggested age: 8-13
---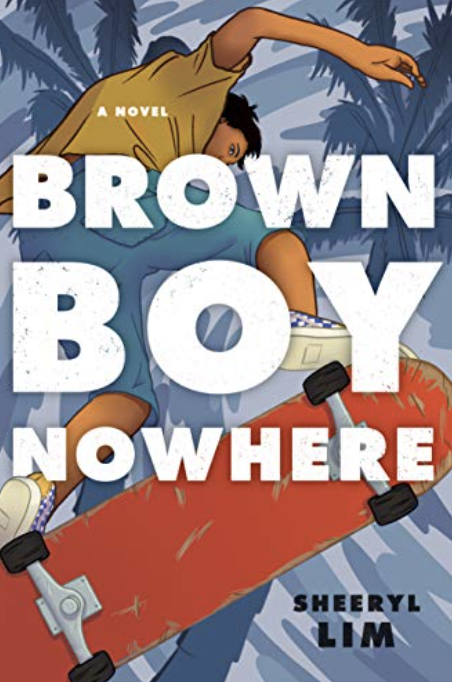 From the publisher: What's the problem? Sixteen-year-old Filipino-American Angelo Rivera will tell you bluntly. Life fears. He was uprooted from his home in San Diego to a boring landlocked town in the middle of nowhere. Behind him, the waves of the ocean, his girlfriend and the greatest skateboarding competition on the California coast. Ahead, flipping burgers at his parents' new restaurant and, as the only Asian in his all-white school, being trolled as a "brown boy" by narrow-minded, thick-necked jocks.
Resigned to being an outcast, Angelo is not alone. Kirsten, a crushing ex-cheerleader and graffiti artist, and Larry, a self-proclaimed invisible band geek, recognize another stranger. Soon, Angelo finds himself leading their group of misfits. They may be at the bottom of the high school food chain, but they're determined to hold on.
Between shifts at the restaurant, dodging bullies and wishing he could go home, Angelo discovers that it might not be anywhere after all. Sharing it can turn it into somewhere in the blink of an eye.
Suggested age: tweens and teens
---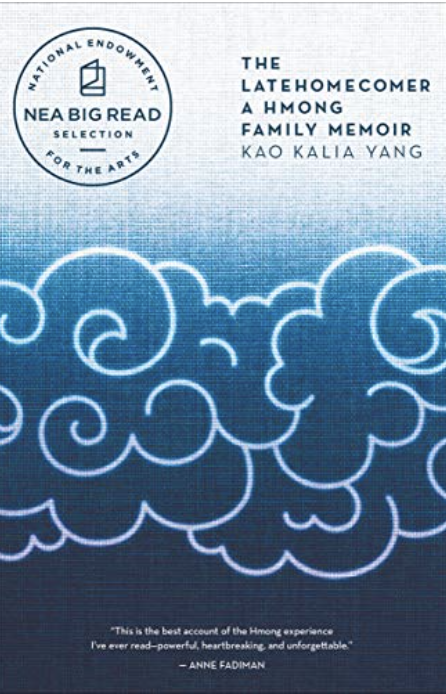 From the publisher: Yang's award-winning memoir of his family's horrific escape from war in Laos is a love letter to his grandmother, a harrowing portrait of the aftermath of American intervention in Southeast Asia, and insight into the he inconspicuous exodus of the Hmong people, first to refugee camps in Thailand, then, for many, to new homes in Minnesota.
Suggested age: teenagers and adults
---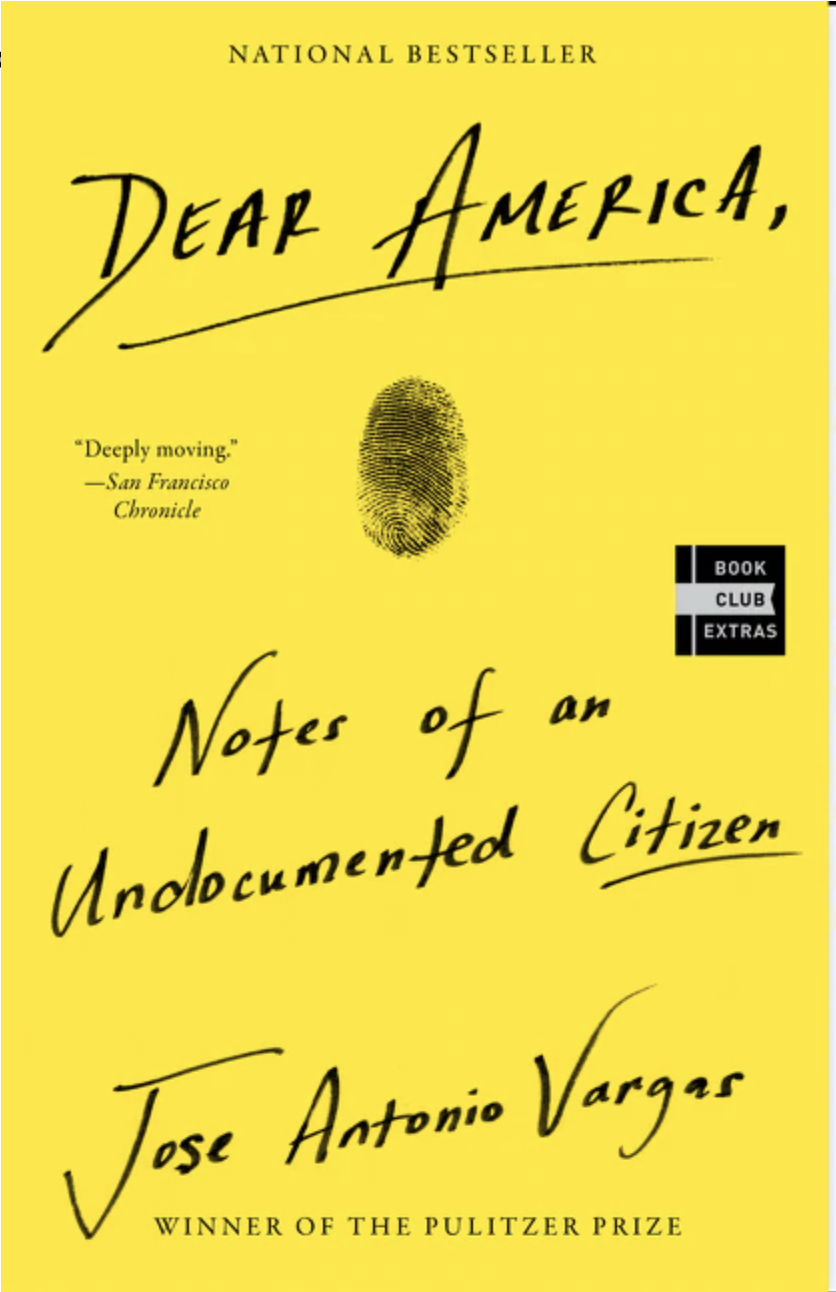 From the back cover of the Pulitzer Prize-winning book: My name is Jose Antonio Vargas. I was born in the Philippines. When I was twelve, my mother sent me to the United States to live with her parents. When I applied for a driver's license, I discovered that my papers were false. More than two decades later, I'm still here illegally, with no clear path to US citizenship. To some people, I'm America's "most famous illegal". In my mind, I am just one of some 11 million human beings whose uncertain fate is threatened in a country I call home.
This is not a book about immigration policy. This book, basically, does not deal with immigration at all. This book is about homelessness, not in a traditional sense, but about the unstable and unstable psychological state that undocumented immigrants like me find themselves in. This book is about lying and having to lie to get by; to impersonate an American and a contributing citizen; about families, keeping them together and having to create new ones when you can't. This book is about what it means to be homeless.
Suggested age: teenagers and adults