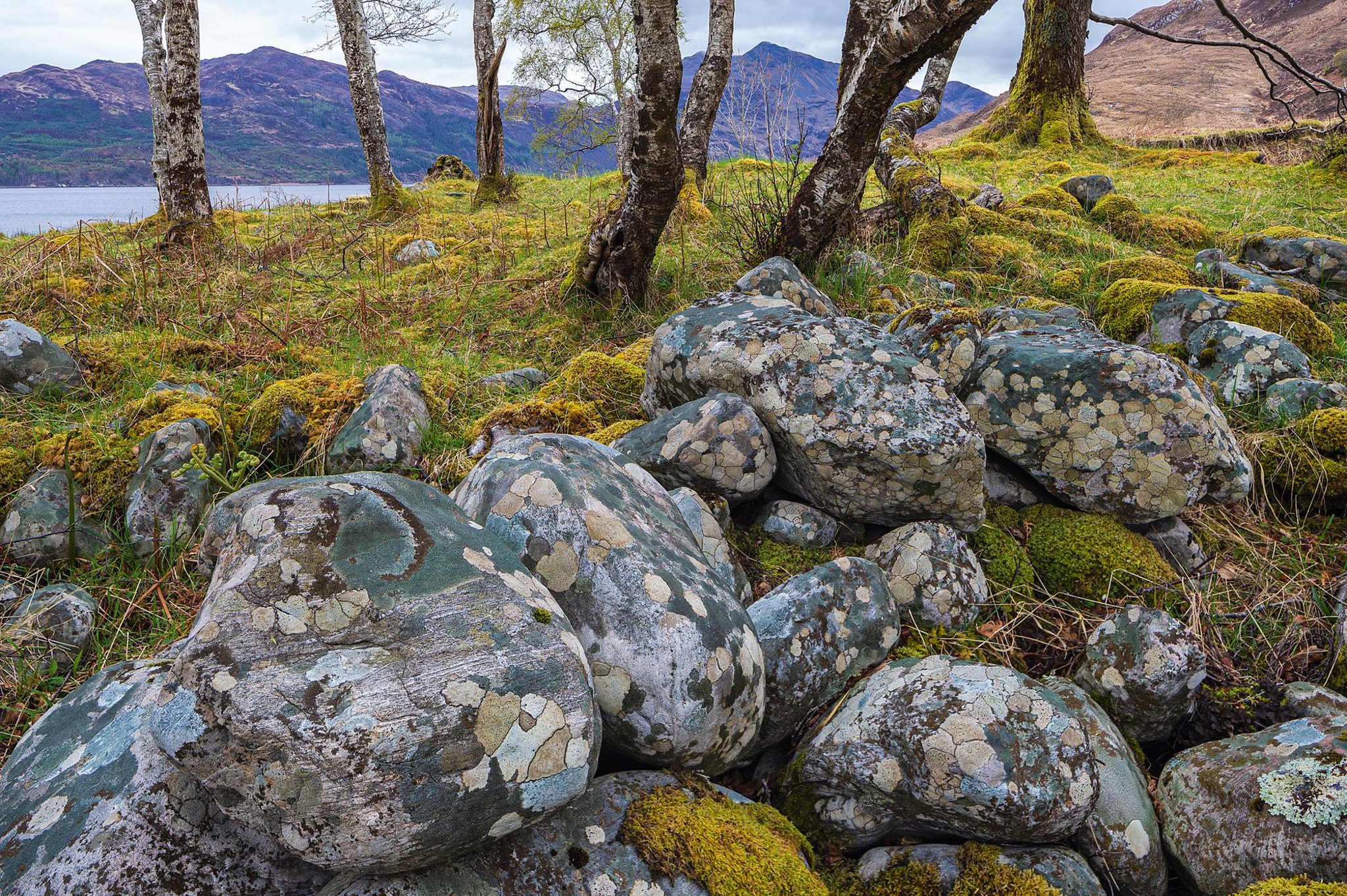 Art Review 2020: The Best Photography Books of the Year
Hooded Crow Habitat, by Colin Prior
After a year in which, more than ever, we've been slaves to our screens – shopping on them, keeping in touch with friends and family, anxiously reading the news about them – it's especially luxurious to flip through a stack of lavishly produced and well-designed large format photography books. No need to scroll or tap, no pop-up ads to distract, no waiting for images to load – just closed-circuit tactile support over which you have full control. If printing is to survive, in the face of the digitization of just about everything, then this year's best photography books provide ample proof of how paper and ink are still vastly superior to a retro screen. breathtakingly lit connected to the information highway.
Having said that, sometimes it is necessary to spend a lot of time looking at any of the aforementioned screens in order to produce a spectacular printed product. Exhibit A: Colin Prior's Wonderful Book Fragile: Birds, Eggs, and Habitat (Merrell, £ 40), in which the revered Scottish landscape photographer combines carefully created images of bird eggs from the collection of the National Museum of Scotland – each made by combining between 40 and 80 different photographs into one image to ensure a three-dimensional clear rendering – with landscape photographs showing the habitat of the birds in question. Eggs and landscapes are shown on facing pages, and often the color combinations of the eggs mirror those of the landscapes, with spectacular results. The sociable sociable's beige egg, for example, speckled with dark brown and black spots, rings with the adjoining image of the Rinns of Islay and the Paps of Jura, glowing golden brown at sunset, while the The hooded crow's egg blue and brown spots echoes in a lichen-covered boulder pile on the edge of Loch Hourn in Knoydart. Not that this is a Dulux-style color matching exercise; plus an invitation to lose yourself for a moment in the infinite variety of nature, captured with breathtaking precision.
From the endless variety of nature to the endless variety of Scottish football with Snapshot (Arena, £ 14.99) – a captivating journey through the many facets of the beautiful game, as it is played and enjoyed in every corner of the country, with photographs by Alan McCredie and essays by Daniel Gray. The book is captioned "Scenes and Stories from the Heart of Scottish Football", but they could also have been accompanied by "all aspects of Scottish football that never get on TV". If it's been a long time since you've been to a game (and this year, for most people, you probably will), it's easy to forget how the TV version blew up: snack bars and hamburger vans, coach rides to and games outside, the supernatural glow of the spotlight. McCredie and Gray do a brilliant job of bringing it all to life and more vividly, not to mention offering glimpses of the realities of life that are deeply unglamorous but somehow still magical for lower league clubs and their families. loyal supporters, now sadly all -but ignored by the mainstream media.
Hooded Crow Egg, by Colin Prior
They say if you remember the '60s you weren't there, and the same could probably be said for much of the' 90s, a decade that, in hindsight, probably wasn't as cool as we thought so. That said, it would be impossible to flip through the pages of Kevin Cummins' new book. While We High: Britpop and the '90s (Cassell, £ 30) and not to think that maybe something a little special was going on after all. Not only did Blur, Oasis, Pulp, The Charlatans, Radiohead, Suede, The Verve and all the rest completely reconfigured the musical landscape in the space of a few years, as the photographs in this book undoubtedly show, they knew that 'they did. Yes, there were a lot of goofs (see Liam Gallagher sucking his NME Award finger, Blur playing with toys in a toy store, or Boo Radley dousing himself with champagne) and yes, depending on the title of the book, substances Psychotropic drugs were obviously consumed. In some of these portraits, however, there is a real seriousness and a lack of inhibition about the artists who seem to be mostly absent from today's stars, wise, self-deprecating and media savvy. Plus, because these photos were taken at a time when famous musicians weren't documenting every moment of their waking life on Instagram – a time when a photoshoot was still a rare, non-everyday occurrence – they have a sense of the word. 'opportunity. and a meaning that is somewhat harder to find in music photography now.
For four years, from 2004 to 2008, photographer Hunter Barnes lived with the Nez Perce tribe of the Northwestern United States, also known as the Nimiipuu, documenting their daily lives as well as special events such as pow -wow. After spending so much time gaining their trust and learning their manners, in his book The People: Nimiipuu, Nez Perce Tribe (Reel Art Press, £ 29.95) he is able to create a complex and multifaceted portrait of the community that defies easy categorization or explanation. Yes, some of the images seem to show a people still very much in touch with their own history and culture, wearing traditional clothes, building traditional teepees and dancing traditional dances at powwows. But there's also a disturbing image of a boy of maybe 12 or 13 standing in front of a graffiti covered wall who says, "Why accept street names? We have a baptismal ceremony. Why speak the language of the street? You have a mother tongue. Perhaps the most revealing images in the book are those in which the new and the old seem to coexist in relative harmony: a woman called Cindy Rez chopping meat into what looks like a deer carcass while she was sitting in the back of a flatbed truck; a couple called Jason and Delina posing in front of a teepee wearing a combination of traditional and modern clothing. It's a book that manages to recognize a gruesome past and a difficult present while also pointing to a hopeful future.
Take some of the greatest hits from the Surrealism and Pop Art movements, dip them all in a large tub of very vividly colored paint, stir the mixture for a few hours, and you might end up with something akin to the work of Kuzma Vostrikov and Ajuan Song. In their book Absolutely Augmented Reality (Scheidegger-Spiess, £ 42) the duo set up and photographed a series of stunning scenes using a dazzling array of models and accessories. Old-fashioned phones turn into showers, a woman gets tangled in the pipes of a tuba, a man seems to be growing horns, or are they really bananas? The nods to Magritte, Mondrian, Picasso, Warhol and the like are there for those who like to play at reference, but these images are so cleverly and carefully put together that they mostly work on their own terms.
Finally, 2020 has been a year in which – due to travel restrictions – most of the inhabitants of these islands will have been forced to spend most of their time close to home. Frequent travelers and sun worshipers will of course have found this difficult, but for some, a bit of a mandatory stay will have served as a reminder of the breathtakingly beautiful archipelago that we are fortunate to inhabit. Don't you recognize this description of the British Isles? So look Landscape Photographer of the Year: Collection 13 (AA, £ 26) and revel in some of the breathtaking images featured in this annual competition. Some of the images are so incredibly detailed over such a huge depth of field that they seem almost hyper-real: Chris Gorman's photo of the Glenfinnan Viaduct, for example, Jake Kneal's Snowy Beach Copse in Wiltshire or the atmospheric photo of winner Chris Frost of a sea of ​​wild garlic blossoms at Woolland Woods in Dorset. Yes, sure you can find some gorgeous landscape photos on Instagram, but the online viewing experience doesn't even come close to seeing them as they are presented here, crystal clear on thick pages. and shiny about a square foot.
A double page spread of Fragile, showing Suilven and a Merlin egg PIC: Colin Prior
So if you are reading this on a phone, tablet or laptop, for the sake of your eyes, heart and soul, do yourself a favor: make good use of your device and order yourself one. of the books mentioned. above. Take the New Year's resolution to recover from the screen frenzy of 2020 by consuming more print media in 2021. Then hit the "off" button.
The magic of football lit up at Albert Park, Hawick PIC: Alan McCredie
Nim, Tamkaliks Pow-wow, Wallowa, Oregon, by Hunter Barnes
Travel in a good mood, by Kuzma Vostrikov and Ajuan Song