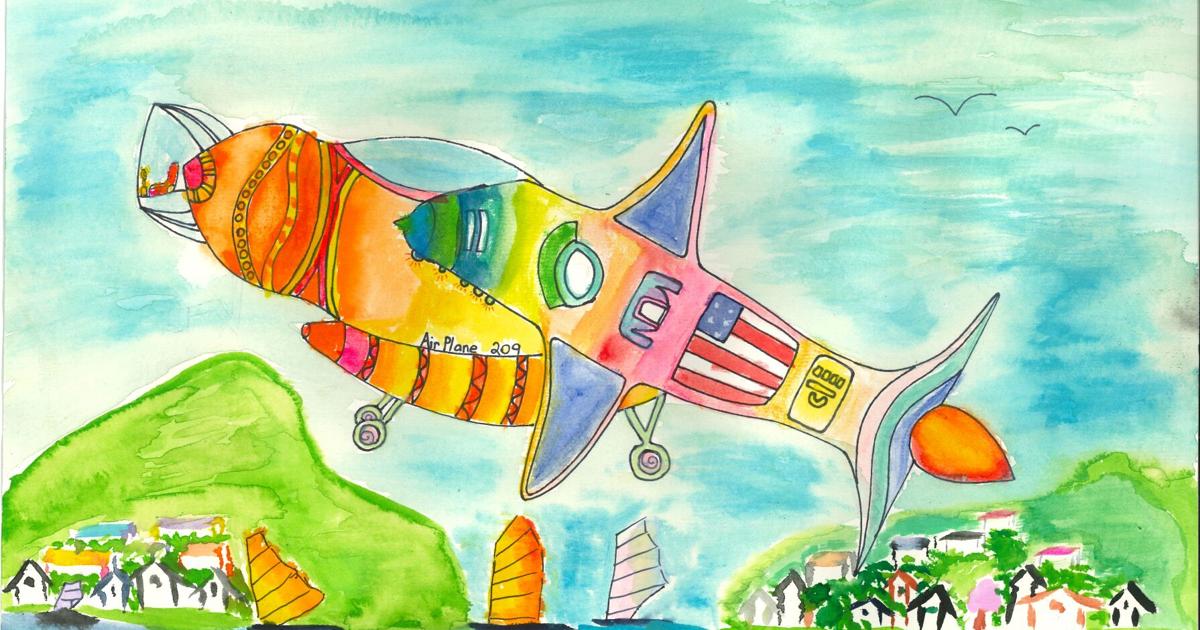 2022 Oklahoma Aviation and Aerospace Art Competition Winners Announced | Culture & Leisure
OKLAHOMA CITY – The Oklahoma Aeronautical Commission announced the names of the students who placed in the 2022 Oklahoma Aviation and Aerospace Art Competition.
The state-level aviation art competition, sponsored by the Aeronautics Commission, encourages young people ages 6 to 17 to think about aviation by designing a piece of art based on the theme. chosen for the year.
The theme for this year's competition was "Design Your Perfect Airplane".
"This competition is a way for students to explore aviation," said State Director of Aeronautics Grayson Ardies. "If we can reach them at an early age, we can guide them into STEM-based education and careers in aviation and aerospace."
In Junior Division, from 6 to 9 years old, Grace Huang, from Truman Elementary School in Norman, won the top prize. This year's second place winner in the junior division was Elvin Liu Zhu of Frontier Elementary School in Edmond. The third place winner was Matthew Henderson and an honorable mention was awarded to Alannah Kavlaityboth from Cyril Primary School.
Olivia Zhao from Plainview Middle School in Ardmore won middle division honors, ages 10-13. Take the second was Ava Haick from Yukon Middle School, and the third was Chan U.Ieng from Duncan College. Receiving an honorable mention in the division was Daphne Greenleyalso from Yukon Middle School.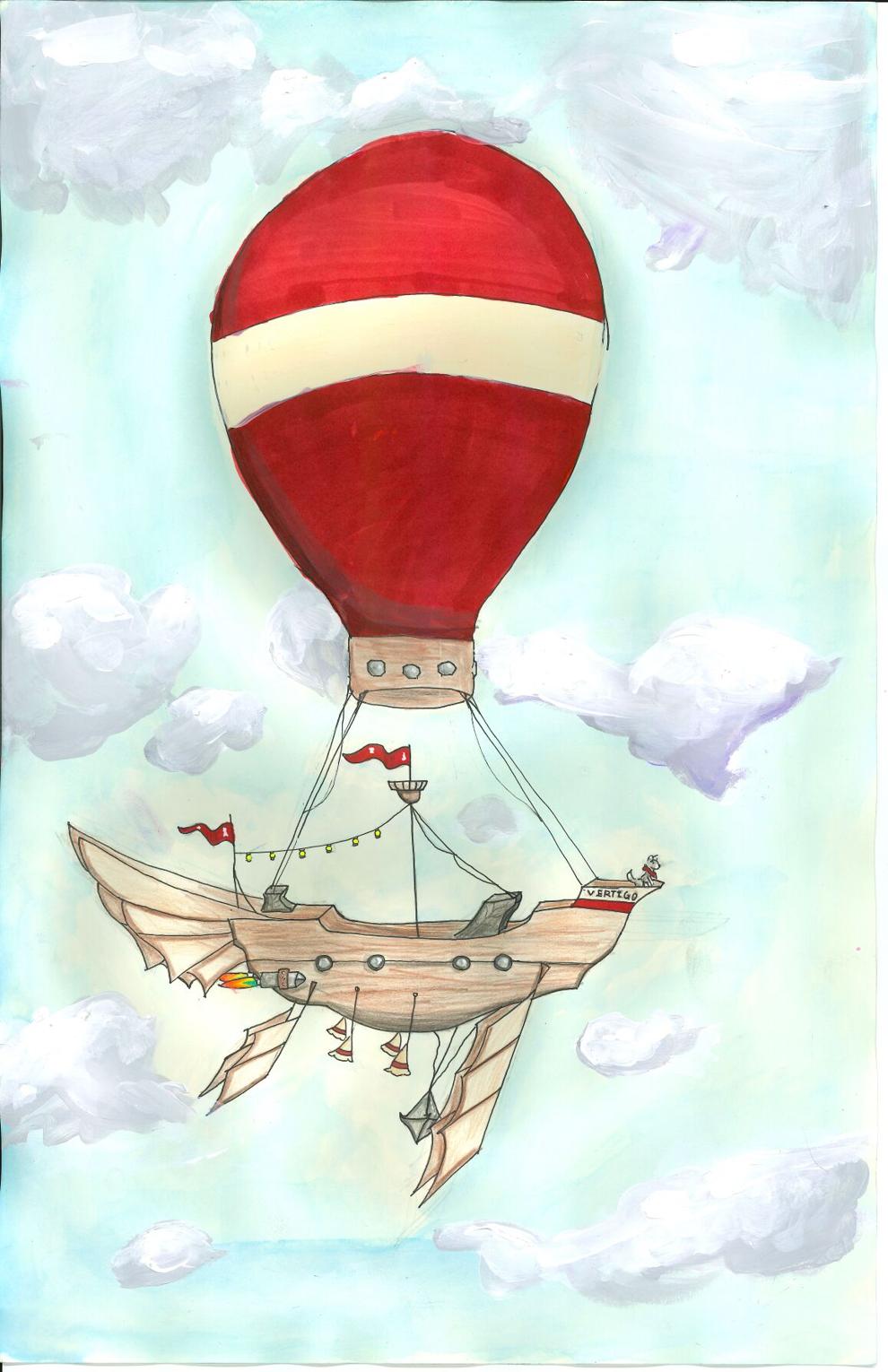 Deer Creek School, Marianne Winchelld'Edmond finished atop the senior division, aged 14-17, followed by Alexis Reichertstudent at Atoka High School. Lilana DeLoera took third place, while Jose Lopez received an honorable mention in the division. Both students are from Astec Charter High School in Oklahoma City.
First place winners in each of the three age categories receive $200, while second place winners receive $150. A cash prize of $100 is given to students who place third, and an honorable mention will receive $50.
The top three entries in each age category have been sent to Washington, DC, where they will compete nationally against other winners from the United States for the right to advance to international competition.
Judges for this year's art competition included State Representative Nicole Miller, District 82 House; Colonel Keven P. Coyle, Commander, 552nd Air Control Wing, Tinker Air Force Base; Lance Lamkin, AAE, airport administrator at the University of Oklahoma; and Monica Riggs, engineering manager for United Dynamics, Inc.
"As a military service member stationed at Tinker Air Force Base, I was impressed that nearly 60 Oklahoma schools across the state participated in submitting entries for this art contest. ", said Colonel Coyle.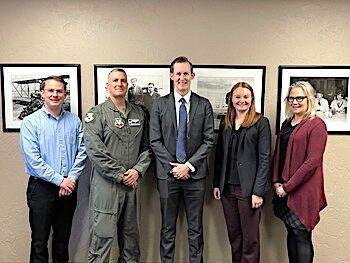 "Art-focused STEM-based programs are a forward-thinking way to encourage young minds to consider the principles of flight," Coyle continued. "I was proud to be called by the Aeronautical Commission and commend the students and teachers for their creative efforts to explore the future of aviation. Outstanding work."
The 2022 International Aeronautical Art Competition is sponsored, in large part, by the National Aeronautic Association, Fédération Aéronautique Internationale, National Association of State Aviation Officials, Embry-Riddle Aeronautical University, National Coalition for Aviation and Space Education , the Federal Aviation Administration and the Ken Cook Co.
"It was a pleasure to serve as a judge for the Oklahoma Aeronautics Commission International Aeronautical Art Competition," said Rep. Miller. "This program serves as a gateway to introduce Oklahoma kids to this valuable industry so they can learn about the field and begin to imagine themselves in aviation and aerospace."
Lamkin said, "Love for aviation can start with a spark at any age. It was an absolute pleasure to view these wonderful aeronautical art submissions with my fellow judges.
The large amount of artwork shows me that the passion for aviation is alive and well in the next generation," he added.
"It was a privilege to spend the day with such outstanding professionals from Oklahoma's aerospace community," said Riggs. "I felt a tremendous sense of joy watching young students create their own perfect airplane in such a detailed design. It's exciting to see firsthand that our students in Oklahoma are interested in STEAM and 'aviation.
For more information on the Oklahoma Aeronautical Commission, visit oac.ok.gov.